'Tax on cars and motorists needs a re-think in the electric car age'
Andy Palmer sees the move to tax electric cars from 2025 as a backward step and suggests some alternatives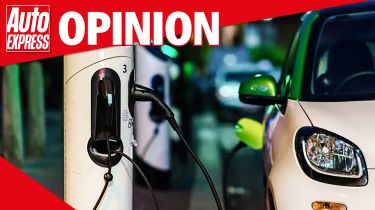 In last month's Autumn Statement, the Chancellor Jeremy Hunt announced that electric vehicle owners would have to pay road tax for the first time from 2025. This carries huge implications both for the nation's economic prospects, as well as the fight against climate change. 
For many, the idea of owning an electric vehicle is daunting. The perceived elevated costs and lack of information about the capabilities of EVs are an obstacle to many motorists who may decide it's better the devil they know in the form of a combustion engine vehicle or at least its 'self charging hybrid' cousin
For others, electric vehicles represent an opportunity to save money through the various incentives attached to the purchase of a greener vehicle. Not paying road tax is one of these benefits. If we remove that incentive before the electric car market has reached full maturity, we risk stifling the sale of EVs in the UK – and irreparably damaging the environment and auto industry in the process. 
That said, there is no doubt the powers that be need to rethink the policy position when it comes to vehicle taxation. As our relationship with motoring changes, so must the way in which we pay for the vital infrastructure that supports getting us from A to B. 
The widespread adoption of EVs means that the exchequer will lose out on millions of pounds in fuel duty.
All told, these huge changes to the way we use vehicles must herald a new era of taxation that works for motorists, the Exchequer and the climate. 
One, potentially unpopular, solution is to raise taxes on petrol. This serves a dual purpose. Firstly, we bolster public finances at a time when it's needed most. Topping up the £35 billion per year that is already generated through taxes on petrol and diesel will help us pay our debts and invest in public services. Secondly, it will serve as a legislative push for motorists towards a greener and cleaner alternative. But that 'push' only exists if electric motoring is truly cheaper than combustion engine alternatives. By stripping incentives, as the Chancellor intends to do, the option to go electric seems less attractive. 
Then there are new taxation models altogether. Many believe the trend of physically owning a car may be running out of steam. Instead of shelling out thousands on a depreciating asset, we will instead embrace widespread car-sharing, ride-hailing and short-term leasing that means we no longer own vehicles, but merely use them as a service. 
In this instance, I have no doubt the Chancellor will be considering a 'pay as you go' option for taxation that effectively sees motorists charged for using certain roads. We see this toll road method being used widely on the continent and in other parts of the world. This may become a reality on UK shores sooner rather than later as we move away from owning vehicles and instead rely on them as and when required. 
To add complexity to the issue, there are deep political and ideological divisions around taxation that have already seen off one Prime Minister and no doubt the current incumbent of Number 10 will want to avoid another row on taxes at all costs. There is no easy answer – but EV incentive support in Norway, China and more recently India and USA is profound in its ability to move the needle of EV adoption. Sweeping changes to the auto industry and sweeping changes to taxation must follow.
Partnership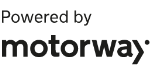 Need to sell your car?
Find your best offer from over 5,000+ dealers. It's that easy.
What would you do to change the way we tax cars and motorists? Have your say in the comments...  
Latest Opinion columns