'The Volvo EX90's seven seats cost £13,750 each vs just £2,377 apiece in the Dacia Jogger'
Mike Rutherford takes a look at the rising costs of family cars, and wonder how much we should be paying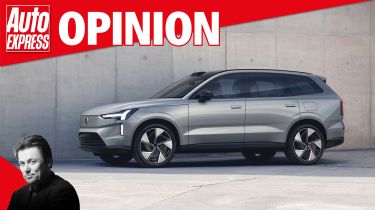 The price of a seat in a new, five-door family car? This is a simple, yet important question that buyers rarely ask. But it's an increasingly relevant one, particularly in these financially chaotic days.
My instinctive, but not entirely accurate answer is £5,000 – or thereabouts – per seat. But for many consumers, it's not as simple or inexpensive as that.
The painful truth is that certain credible but unglamorous makers have lately started to charge nearer £10,000 for each pew, even in models clearly designed for families inevitably feeling the pinch. Meanwhile, the price per seat fitted to larger, proper SUVs can be significantly and unacceptably higher.
I'm not talking about money-no-object vehicles built in low volumes for super-rich consumers acquiring prestige products from genuine luxury brands such as Aston Martin, Bentley and Rolls-Royce. Instead, I'm concentrating on lower-league, real-world firms who've traditionally charged reasonable prices for normal cars built for working parents, their children and the weekly shopping.
With modest, mid-sized five-seat hatches in mind, think £4,500 per seat in an entry-level version of, say, the Kia Ceed. Volkswagen Golfs or Vauxhall Astras now exceed £25,000 in bog-standard guise, so their seats are just over £5,000 a pop. In a basic Nissan Leaf – an EV – the figure isn't much higher at £5,800.
With higher-spec, slightly larger hatchbacks such as Kia's EV6, seat prices are at least £9,000, a max of around £12,400. Ouch! Sure, it's a fine electric car. But it's still a mere family hatch from a humble company occupying the same non-premium territory as the likes of Volkswagen, Vauxhall and most other mass makers.  
With its seven-seater model for larger families, Dacia unapologetically sells the basic £16,645 Jogger on old-fashioned value for money. It's simply unbeatable at just £2,377 per seat. This is a good, not great MPV that's surprisingly pleasant to drive, ride aboard (preferably not in the squeezed third row) and live with. Anyone who says it's not the greatest family car bargain in the showrooms this year is telling porkies.                     
At the opposite end of the scale, Volvo's EX90 SUV was launched with an inappropriately high, stupidly ambitious price of £96,255. Gulp! That's £13,750 for each of its seven seats. True, it's electric and superior, safer, more upmarket and better built than its similarly sized petrol-powered Dacia rival, which is cruder, uglier and a bit smaller. But honestly, the EX90's seats at almost £14,000 each are shamed by the Jogger's.
The Swedes and their owner Geely have got the EX90's pricing plain wrong. I've run large Volvos as family cars for years and still own one, but the company is in danger of losing loyal customers like me if it expects us to pay anything like £13,750 for each seat.
Ridiculously, that's more than the entire, all-in price for a low-spec, but brand-new Volkswagen up! – a class-leading vehicle whose four seats are more like a not unreasonable £3,300 apiece. So it's warm congrats from me to Volkswagen and Dacia for fair pricing, but a stern rebuke for Kia and Volvo, who sometimes struggle to get their prices right.
Partnership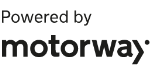 Need to sell your car?
Find your best offer from over 5,000+ dealers. It's that easy.
Click here for our list of the cheapest cars on sale in the UK...