"Britain needs more cars that can cope with icy winters"
After an icy few weeks, Mike Rutherford thinks the British road network is vastly underprepared for the cold weather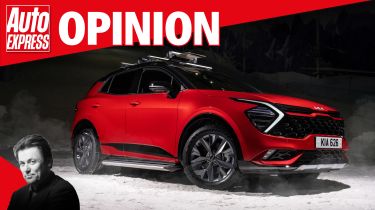 If you're feeling festively generous, have a few quid burning a hole in your pocket and someone special in your life, think seriously about the only Christmas present he or she really needs: a 4x4.
With a sub-£5,000 budget, consider an early-nineties Jeep Cherokee (I had two and regret getting rid of both). Or, if you're feeling especially flush, a new, flagship Range Rover at almost £200,000 might impress a particularly high-maintenance friend or loved one. Meanwhile, in the real world, a factory-fresh Suzuki Jimny is a comparative steal at nearer £20,000 – and a more reliable long-term investment.
Why my renewed enthusiasm for the much-maligned 4x4? Several reasons. When I've driven them in places such as the extreme north of Canada and the deep south of Argentina, they've occasionally served as genuinely life-saving vehicles. But never forget one of their other major SOS roles – as emergency hotel rooms when cruelly cut off. One-man 'survival' tents tend not to have reclining seats, efficient heating, and radios broadcasting road-condition and weather updates. But most 4x4s do.
What's all this got to do with Britain? Plenty. This month – even before the official start of winter – our transport 'system' collapsed. We had no say in the arrival of Mother Nature's snow, ice, blizzards and temps of -17C. But we could and should have taken control of the number of gritter lorries (I saw none) and road maintenance/clearing vehicles (ditto); council and other workers clearing pavements (nope); and efficiently working trains and buses (fat chance). A combination of lethargy, incompetence, inefficiencies and strikes ensured that we – or they – failed us. 
Adults and child passengers were stranded in cars all night on major, modern motorways such as the M25. The authorities effectively abandoned other dangerously exposed car occupants – many scarily stuck, frozen and ignored in unlit rural areas.
Unpaid first responders, blood bike riders, drivers in 4x4s or tractors, and pub landlords all volunteered, helping to save vulnerable folk needing help, towing out, or putting up for the night. But these and other heroes – including cops, the fire service and ambulance workers (those not on strike) can't do it all. Britain needs more cars that are fit for purpose in our often treacherous winters – and that's where 4x4s come into their own. Local councils, Government and other failing state agencies have to massively improve their process for managing and clearing roads and pavements. If not, transfer the entire task (funded by the billions we pay in road user taxation) to organisations that can. Job done.
Well, almost. I have great respect for British Army, Navy and Air Force personnel and know they can play valuable roles in times of transport/travel/health/weather mayhem and dangers – which we've witnessed in December and will surely see again this winter.
So, when it's all quiet on the military front, the police, ambulance and fire services require far greater assistance on the icy streets from these fit, well equipped, superbly organised, good-in-a-crisis, serving men and women. Their country needs them. 
Partnership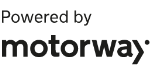 Need to sell your car?
Find your best offer from over 5,000+ dealers. It's that easy.
Click here for our list of the best electric SUVs on sale...