"Arriving at a faulty electric car chargepoint is motoring hell"
The UK ban on the sale of new petrol and diesel cars is just seven years away, but Mike Rutherford thinks a lot of work still needs to be done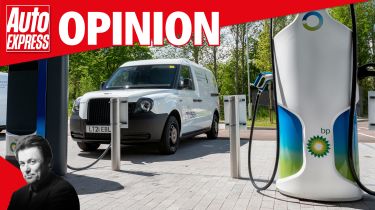 In case you hadn't noticed, it's already 2023, which means we're now only seven years away from the most significant and controversial deadline in motoring history. Yup, 2030 is when the UK Government bans the sale of new petrol and diesel cars. Yikes! So if you haven't already started to clue yourself up on the sort of electric vehicle life you'll 'inevitably' (or maybe not) be forced to soon buy into, now might be a good time to begin.
I drove my first pure-EV (a Vauxhall/Bedford van) in 1982, my last one (the strangely appealing Volkswagen ID. Buzz) in December 2022. During the four-decade gap in between, I've driven hundreds of other EVs. So I know what it's like to live with them day to day. 
Broadly, the vehicles and driving experiences they provide, I absolutely love. What I hate is the unpredictable public-refuelling bit. The electricity that powers EVs is just another fuel – and it's often sold to us by the usual-suspect energy giants, via their less-than-inviting chargepoints. Yuck!
Too often they're faulty or dead. Honestly, the three in a row out-of-order BP Pulse chargers I recently encountered provided me with one of the most stressful nights of my motoring life. I find that Shell Recharge and Pod Point provide better facilities. But really, if you don't have a personal charger on the wall at home, think very carefully about acquiring an EV.
Arriving at a badly lit, desperately needed public chargepoint only to discover it's busy or not working is motoring hell. Queuing for ages to access such points can be soul-destroying. Charging up en route for an hour or so still eats up tons of time and destroys door-to-door journey times.
Prohibitively high retail prices for EVs in the UK are another obvious problem. Last time I looked, only the basic MINI Electric, MG4 and Nissan Leaf came in at less than £30,000. Meanwhile, in mainland Europe, the passenger and cargo versions of the Dacia Spring EVs cost less than those models. Why aren't they in UK showrooms?
And if you're a healthily cynical EV fan like me, lop nearly a third off the claimed EV ranges that makers quote. So consider a model with, say, a 300-mile official range to be capable of nearer 200 miles in normal conditions. That could be around 150 miles in sub-zero temperatures. On-board heating/ventilation systems sap the life out of EVs, so it hugely helps to pre-heat and de-mist interiors before setting off. But once on the road, taking the jacket off and cranking the heating up is a range-destroying no-no.
That's why I carry an essential personalised winter driving kit when on the road in EVs from December to March. It comprises non-slip driving gloves, thick thermal socks and/or super-warm but thin-soled (so you can safely feel the pedals) boots, an insulated travel mug plus a flask for hot drinks, and a sleeping bag – just in case I'm again trapped on a snow-ravaged motorway or forced to spend half the night in an EV plugged into a very slow charger. If you think I'm joking, you haven't experienced the dubious joys of using public charging points while aboard a 100 per cent-EV. Will things ever change?  
Partnership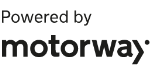 Need to sell your car?
Find your best offer from over 5,000+ dealers. It's that easy.
Click here for our list of the best electric cars on sale right now...