'China's MG and BYD are disrupting the UK market with unbeatable pricing'
Mike Rutherford thinks many car makers are being forced to admit that their list prices are too high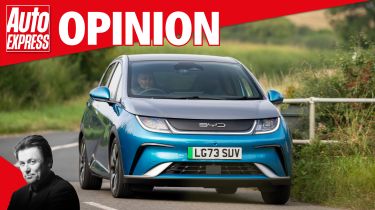 We're only a couple of weeks into the final quarter of 2023, but it's a case of so far, so good.
True, at the minute there's more talk than action from our ruling politicians and leading vehicle manufacturers. But maybe, just maybe, the tide is turning and Britain's 50 million car drivers and passengers are finally to receive the recognition and long-overdue fairer deal they richly deserve.
Despite motoring being massively more popular than public transport or cycling, words such as 'cars', 'roads' and 'motorists' have long been almost absent from the vocabularies of countless UK Transport Secretaries who've instead been bizarrely obsessed with trains, buses and bicycles. But a few days ago the current incumbent, Mark Harper, dared to declare: "I'm going to focus on our plan for drivers and the important measures we're going to take to make life easier for them." Hours later he formally stated that he's "backing people who use cars in their daily lives". Next, he ordered his hitherto 'carthargic' Department for Transport to publish a "new 30-point plan to support people's freedom to use their cars and curb over-zealous enforcement measures."
Time will tell if Harper's sales pitches translate into meaningful, positive changes in the lives of motorists and their passengers. Deep down, is he really feeling a genuine and sudden urge to back, and make life easier for them? Or does he just want and need their tens of millions of votes at the next general election, which is only months away?
Talking of wanting and needing, many car makers and franchised dealerships are, not before time, being forced to admit their list prices are too high – in turn forcing private buyers to give their showrooms a swerve. During the first nine months of 2022, such customers purchased the majority of new cars sold. But over the same period this year, they're very much in the minority. It's a classic case of an industry being too greedy by idiotically pricing once-fiercely loyal private customers out of the market. Not clever.
Manufacturers and dealers guilty of slapping over-ambitious price tags on some of their models are having to reduce them (isn't that right, Tesla?) or offer zero per cent APR (Vauxhall, for example). Savings of up to £7,500 have been offered by Skoda, while two Chinese firms deserve credit for positively disrupting the market with unbeatable pricing. The MG Cyberster roadster at circa 55k is one fine example. Another is the £37,195 Lexus-like BYD Atto 3. I'm not sure about Japan's and Korea's underwhelming responses to the very real threat from China. But at least the Swedes are following the Chinese playbook, thanks to the all-electric Volvo EX30 at a tempting £33,795.
Equally important, though, given that most buyers just don't have tens of thousands of pounds to spend on outright purchases of new vehicles, there's no shortage of sub-£200-a-month leasing deals available on some great little or medium-sized cars. Shop around, go for a monthly repayment of circa £160 and you'll get something very special – a car for a fiver a day. In these inflation-ravaged times, that has to be the bargain of the year.
Partnership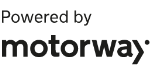 Need to sell your car?
Find your best offer from over 5,000+ dealers. It's that easy.
Do you agree with Mike? Let us know your thoughts in the comments section...