Peugeot 9X8: inside the Le Mans challenger and what it means for road cars
Peugeot hopes racing return will pay dividends for its road-going models
For a discipline where the goal is to go as quickly as possible, motorsport can sometimes seem a very slow place. It's more than three years since Peugeot announced it would enter the newly created 'Le Mans Hypercar' (LMH) class in the World Endurance Championship, culminating in a return to the famous 24-hour race. But the project is only really gathering pace now; Peugeot's 9X8 has contested three rounds of this year's WEC, posting some impressive results to cement itself as a challenger for the 2023 season.
Motorsport remains expensive as well as time consuming, then. So why has Peugeot got involved? The firm has history in endurance racing, particularly at Le Mans. Competing as Peugeot Talbot Sport, it won there in 1992 and 1993 with the 905 and 905B respectively, and it then returned 16 years later as Peugeot Sport to take a one-two finish in 2009. 
Although it won the 2011 LMP1 series (the predecessor to the WEC), the Peugeot Sport brand withdrew from sports- car racing in 2012, with the French manufacturer citing a "downturn in the difficult economic environment in Europe". This was in spite of developing a hybridised 3.7L twin turbo V8–powered car,  which was revealed at the Geneva Motor Show in 2011 as the 908 Hybrid4. 
The new 9X8 hybrid hypercar features a 2.6-litre turbocharged V6 engine paired with a 200kW (268bhp) electric motor, and it can be viewed as somewhat of a reprisal for Peugeot Sport, from a time when it ruled the endurance-racing world. Developing a new race car and entering Le Mans requires a bit more than just unfinished business, however, and Peugeot knows this. 
Jean Marc Finot is the senior vice-president of motorsport at Peugeot's parent firm, Stellantis. Speaking exclusively to Auto Express about the reasoning behind the 9X8 project, he says: "Our way of deciding the racing programme is dependent on three pillars. It has to be in the brand's DNA, with a good technology message. We have to be competitive, and we need to have a good return on investment." 
The first pillar within the "brand's DNA" can be related to Peugeot's 508 Sport Engineered model, which uses a hybrid powertrain like the 9X8. "This car [508 PSE] has been developed inside the Peugeot Sport department," Finot says. "We have some similar things [between the 9X8 and 508], such as the four-wheel-drive hybrid and the same development tools for simulation." The old phrase 'win on a Sunday, sell on a Monday' doesn't really line up with Peugeot Sport's decision to enter Le Mans – at least, not directly. The 9X8 may share similar ideology with the 508 PSE in terms of hybridisation, but nothing in terms of actual parts. There are far more nuanced reasons at play here. 
Even so, Finot believes Le Mans can play a crucial role in road-car development, even with something as advanced as the 9X8. "We have some engineers who are currently working in racing," he reveals, "who will be back in a few years working on road-legal cars with the skills and the agility of motorsport." 
Partnership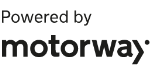 Need to sell your car?
Find your best offer from over 5,000+ dealers. It's that easy.
The highlight of the WEC calendar is undoubtedly Le Mans, and with it comes brand awareness, a key factor for Peugeot Sport's return. "On the marketing side, it's a good opportunity to increase the awareness of Peugeot's skills in hybridisation and with it our hybrid road cars", explains Finot. Brand awareness should be helped by the 9X8's eye-catching design, with it forgoing a rear spoiler and featuring Peugeot's distinctive "tiger claw" lights. "It was very important to have a footprint on Peugeot Sport design," Finot acknowledges. "This is another reason why we chose the less-restrictive LMH regulations." 
The second pillar of competitiveness remains to be seen, with the 9X8 finishing fourth at its most recent outing in Bahrain, although one of the 9X8s managed to split the Toyotas during qualifying, suggesting that the French car possesses plenty of outright pace. 
The final pillar focusing on a return on investment might not be clear for a number of years yet, but Finot is approaching it pragmatically. "It's a work in progress," he says. "The main characteristic of motorsport is results."
While the link between the 9X8 programme and the firm's road cars is complex and relatively indirect, there remains scope for the motorsport side of Peugeot Sport to become more involved. "Le Mans has always been a very good laboratory for new technology," Finot says. "We are still working on the bridge between motorsport and the road-legal cars. But we'll keep it as a surprise."
Now read our list of the best hypercars...