New Peugeot 508: lowering the cost of ownership
Peugeot's UK boss explains how the firm is hoping to lower the cost of owning a new 508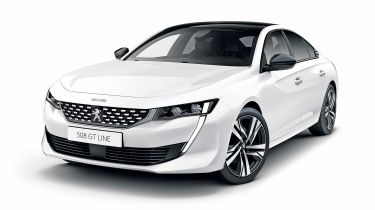 Developing the 508 has taken a major commitment in finances and resources from Peugeot. Selling it – and selling it 'correctly' – is going to require similar amounts of patience and resolve.
In these days of fleet sales for businesses and finance deals for everyone else, the residual values of the car are crucial. In effect, a private PCP customer is paying the depreciation over their three years with the vehicle. So it stands to reason that if there's a big drop in value over 36 months, the monthly payments over that period will be larger, too.
The man in charge of ensuring the fall is minimised with the 508, or any Peugeot, is David Peel, the firm's UK boss. When the former dealer took on the role in March 2016, he ended discounting and pre-registrations. He also allocated a cross-section of vehicles to the sales network as demo models instead of allowing them to order their own, stopping a bulk dropping of identical nearly-new stock on to the market after six months.
The results have been startling. The previous generation of 3008 was worth 38 per cent of its sale value after three years and 20,000 miles; 12 months into its life, the new 3008 was reporting a figure comfortably north of 50 per cent.
Peel is hoping the same can be achieved with the 508, even in the notoriously tough family saloon class. And the early signs are positive, with at least one influential residual value company, CAP, predicting that the car will have a higher retained percentage value than the Volkswagen Passat, Audi A4, Mercedes C-Class and BMW 3 Series.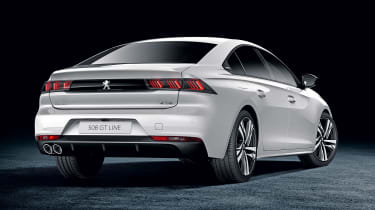 "I'm delighted with the way it's shaping up," says Peel. "The important thing to remember about residuals is that the customer is the person who really benefits. Residual value is their own money, after all, whether they've bought outright or are paying on finance."
Peel explains that sales targets for the 508 are modest in the remainder of 2018 – around 1,000 units – but that this will rise to between 4,000 and 5,000 cars in 2019.
"That's based on what we think we can expect, based on our market share and the size of the family saloon market," he says. "But if we can't go there, there's no pressure to discount to do it.That makes me quite confident, even in what we all know is a tough area of the market."
Click below for more on the new Peugeot 508...
Peugeot 508 uncovered
• Peugeot 508: cost of ownership