Peugeot Citroen reveals new global vision
New PSA Peugeot Citroen CEO Carlos Tavares outlines radical global vision, slashing Group line-ups and promoting the DS brand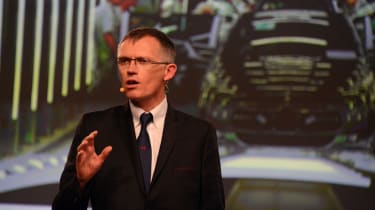 PSA Peugeot Citroen's new CEO Carlos Tavares is wasting little time in his bid to lead the French carmaker's recovery, today announcing a global vision that'll see the Group's line-ups cut to 26 models by 2020.
The reshuffle is one of four key objectives for the 2014-18 "Back in the Race" plan, designed to substantially increase operating profits by the start of the next decade.
According to Tavares, by nearly halving the 45-strong model range, PSA Peugeot Citroen will be able to offer "more competitive and more attractive products" – a result of less line-up crossover and improved R&D allocation.
Alongside this, the plan will see further development of DS as a fully-fledged premium brand, as the Group continues to reposition its three line-ups.
Citroen will therefore focus on producing more affordable, quirky models like the recently launched C4 Cactus, with Peugeot offering a mid-level range to slot below the DS line-up.
PSA Dongfeng partnership to focus on emerging markets
As well as restructuring the Group's brands, Tavares also wants to build on the success of the Dongfeng partnership in China, expanding PSA Peugeot Citroen operations in Asia and other growing markets.
This will see the launch of a new six-region global organisation structure, aimed at improving the company's fortunes in Russia and Latin America in particular within the next three years.
Not that Europe will be left behind, the Group is apparently set to modernise its plants as it looks to remain competitive and develop a more profit-driven culture.