Peugeot 2008 GTi to head range of hot SUVs
Peugeot boss hints at series of new GTi SUV models, headed by Dakar-inspired Peugeot 2008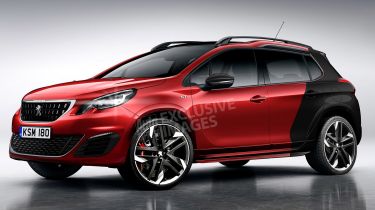 Peugeot Sport director Bruno Famin has hinted that a series of GTi-badged SUVs could be on the way. We challenged the boss on whether he could ignore the success of crossovers in Europe, and if his performance sub-brand was already considering beefed-up versions of existing SUVs.
• Best SUVs and 4x4s on sale right now
"Why not?" Famin told Auto Express. "The 2008 DKR is fully in the brand's strategy. Cross-country races like the Dakar are getting bigger and bigger, and we are winning them. The 2008 is our world car. Having this cross-country program fits very well with where we want to develop our brand. Doing it with the 2008 is also a way to promote this SUV and to give it a better image."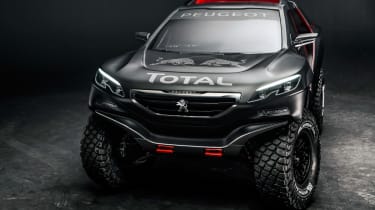 A 2008 GTi would build on the success of the 208 and 308 GTi models, and our exclusive image shows how it could look. Flared arches, large alloys and chunky bumpers would set it apart, while under the skin would be a powerful turbocharged petrol engine paired with a manual gearbox and front-wheel drive.
Famin doesn't believe four-wheel drive is necessary, even in an SUV. "The 2008 is two-wheel drive. It's a way to show the customer that it can be as good as four-wheel drive in many conditions," he said.
"After transferring the know how from the Dakar car into standard models, we will make it work – everything we learn will one day be in our road cars."
Peugeot projects design director Keith Ryder insisted the brand was heading in the right direction. "We are not afraid to take risks," he said. "Before, marketing would have said: 'That needs to be blue as it's always been blue.' Now we have more freedom."
Would you buy a hot Peugeot SUV? Let us know in the comments section below...