Peugeot RCZ R video review
We drive the Peugeot RCZ R, the fastest road car the firm's ever made, in this exclusive video review
This is the Peugeot RCZ R - hardcore version of the brand's flagship coupe and the most powerful production car Peugeot has ever built.
Even after 3 years on sale, nothing else on the road looks much like the Peugeot RCZ. This R version looks really striking too, with forged 19-inch alloy wheels, a fixed rear spoiler at the back to increase downforce and a smattering or R badges inside and out.
The pretty coupe body houses some serious kit too, with huge new brakes poking out of the wheels and a powerful 1.6-litre engine under the bonnet.
Inside here the Peugeot is starting to show its age a little bit. Some of these knobs and dials are looking old fashioned, particularly when you compare them to the ultra-modern, minimalist design that you get in the brand-new Peugeot 308 hatchback.
Having said that, though, the R model does get some really nice touches - the aluminium gear lever is straight from the Peugeot 208 GTi, the bucket seats are brand new, and really supportive and comfortable.
When most manufacturers make a hotter version of an existing model they tend to just turn the wick up on everything, put some big alloys on and then raise the price. No so with this one, though - this car might use an existing engine block but Peugeot has managed to squeeze 270bhp out of it. That's nearly the same specific output of the Mercedes A45 AMG and as you can imagine it's had a dramatic impact on the performance.
The 0-62mph sprint takes 5.9 seconds, and torque is up to an impressive 330Nm and is available from just 1,900rpm. It feels more like a road car thank a track car or anything like that, it's still really supple and it floats over bumps - protecting you from the worst the road surface has to offer. It constantly demands your attention - the wheels shift around as it puts the power down and the limited slip diff pulls you around corners.
However Peugeot hasn't just stopped with the engine - the RCZ R also gets a wider track, stickier GoodYear tyres and stiffer springs all round. All of this means that it turns in really sharply and has a massive amount of lateral grip, which is handy when racing up mountain roads.
The other thing, and this is going to sound like a strange criticism, is that it almost has too much grip - because of the coupe style and the wide stance and low centre of gravity you have to drive it really hard to get the chassis to move around. It's an odd thing to say but in a taller car you get a bit more lateral movement which makes it more fun.
Plus, there are some advantages to sticking to that small engine. It emits just 145g/km and will return over 40mpg, which is not to be sniffed at. The boot's decent too, it's over 300 litres - but for a hardcore version like this they should have thrown out the rear seats, as you can't really fit anyone in there anyway.
Partnership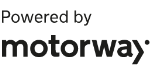 Need to sell your car?
Find your best offer from over 5,000+ dealers. It's that easy.
The interior might feel a little dated now, but they've spent the money where it counts - underneath. As a result it feels like a seriously sorted bit of kit. However it's priced like one - it costs about the same as a seriously well specced Audi TT, probably a better all-rounder.
As striking as this coupe body is, the car that's probably really worth waiting for is the Peugeot 308 R which will use this drivetrain with a modern interior and high quality materials.