Best sat-nav apps 2022
Route planning is easier than ever with the latest smartphone sat-nav apps – we pick the best
It's enough to make you feel sorry for car makers – they spend a fortune developing built-in sat-nav systems, but we all use our smartphones to give us directions instead.
It's easy to see why, because our devices are constantly updated and connected. You can tailor a system to your needs and it should bring you the latest information about traffic, cameras, closed or new roads and even potholes. Car makers have realised keeping up is a lost cause, so most modern cars incorporate Apple CarPlay or Android Auto to help us use our phone apps safely.
There are obvious choices from the tech giants Google and Apple, which will be the default choice for most drivers. But are they the best, or are we missing out by not trying a different app? We tried seven systems to help point you in the right direction.
How we tested them
Using an iPhone, we downloaded the apps and any associated maps that were required. We then asked for directions to a business and a residential address.
Rather than use an exact postcode, we tested if the app's search function could help us find it. Once on the move, we stopped and asked it to divert to the nearest petrol station and an electric car rapid chargepoint.
We scored the clarity of the instructions along the route, how the app responded to poor mobile reception and how quickly it reacted to wrong turns. Points were also added for useful optional extras such as head-up displays.
To pay, or not to pay?
A decade ago, we wouldn't have baulked at paying £100 or more for a sat-nav unit that would clamp onto the windscreen. Now we expect the best navigation apps in the world to be given to us for free. So how do the app makers make any money on them?
Most of the apps here will ask you to accept their privacy policy, which means you agree that they can collect data on where you've been and sell it to advertisers. Others will simply display old-fashioned ads while you drive, or try to sell you extras. If you're not keen on that, you're going to have to pay for your app.
Verdict
It's another win for Google. The app is simple to use, smart and free. Our only irritation is a tendency to go awry on occasion in areas with poor mobile coverage, unless you download the maps first.
Google Maps
Reviews
Google Maps
The might of Google means its navigation software is still more useful and user-friendly than the expensive devices built into cars. For this reason, it's the most-used sat nav app in the UK and is the default for most of us.
The firm uses data sent from the millions of users with smartphones to track traffic speeds and alert users to incidents on the roads. It also uses its powerful search engine to locate addresses and businesses, finding them with unerring accuracy and even serving up additional information like opening times. 
Partnership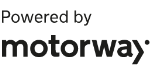 Need to sell your car?
Find your best offer from over 5,000+ dealers. It's that easy.
For the speed limits, it uses mapping data that is generally very precise, but it doesn't always update for 'smart' speed limits and we found it was still showing 70mph on a section of the M1 that's had a 60mph limit through roadworks for more than a year. You must pay attention to any limits to be assured of avoiding a fine.
TomTom GO
Price: £3.99/month, £19.99/year
Apple CarPlay/Android Auto? Yes/yes
Rating: 4.5 stars
Contact: www.tomtom.com
It costs £19.99 a year to sign up with TomTom GO, which will be enough to put many people off since we've all come to expect these apps for free.
It does, however, offer a great navigation experience. You need to download maps before you start, which could also catch you out if you are driving outside of your normal area and need to download a big data file. The plus side is that it works well, even in areas of low reception. Clear mapping and the best speed-camera locator here make up for the unsophisticated search functions.
Waze
Price: Free
Apple CarPlay/Android Auto? Yes/yes
Rating: 4 stars
Contact: www.waze.com
The taxi drivers' favourite app, Waze uses the power of its users to measure traffic flow and report issues to help out other 'Wazers'.
The app lets you play music and podcasts through the app, so you don't need to prod screens to switch between the navigation and the entertainment. The routing was smooth, but seemed to choose minor roads rather than encounter even mild traffic.
Petrol stations are unhelpfully shown in linear distance, but fuel prices are listed. EV chargepoints aren't detailed, though.
Apple Maps
Price: Free (Apple devices only)
Apple CarPlay/Android Auto? Yes/no
Rating: 3.5 stars
Contact: www.apple.com
The default navigation app, which is pre-installed on every iPhone and iPad, is clean, easy to use and works well.
It found our addresses easily and listed petrol stations by linear distance as well as on a map. EV chargepoints have no separate listing, but came up easily with a simple search. However, the lack of sophistication is a bit of a surprise from a product made by Apple.
It almost feels as if the firm knows Google does it better, so hasn't tried too hard. There are no frills or extras, just clear verbal directions on a plain background.
Karta GPS
Price: Free (charges apply to remove ads)
Apple CarPlay/Android Auto? Yes/yes
Rating: 3 stars
Contact: www.kartagps.com
The main attraction of the Karta app is the ability to download map files to your phone, so you don't use up your mobile data, but then Google also offers this. The free version has ads that can become irritating, but you can pay a one-off fee to get rid of them.
It did a reasonable job of navigating to our destinations, although it didn't make it easy to search for them because it only accepted exact postcodes and addresses. Petrol stations are hidden in a sub-menu and only listed in crow-flies distance, while there is no ability to search for EV chargers.
Sygic Car Navigation
Price: £16.99/year (7 day free trial)
Apple CarPlay/Android Auto? Yes/yes
Rating: 3 stars
Contact: www.sygic.com
We've previously called Sygic an underdog, and been impressed by its determination to outdo Google with add-on extras. The latest innovation is sign recognition, which the company claims can read the LED screens used to control traffic on motorways. 
We tried it in several cars and found that in ideal dry and clear daylight conditions it read the limits, but our iPhone couldn't cope with the combined effort of navigating and reading, and constantly crashed. On cars where the windscreen was far away from the dash, such as MPVs and SUVs, the camera struggled to focus, and it was flummoxed by rainy or dark conditions in all the vehicles. 
Sygic's nav is still pretty good, but the new update needs more work before it's a winner. 
MyRoute
Price: £5.95 per month/£35 yearly
Apple CarPlay/Android Auto? No/no
Rating: 2.5 stars
Contact: www.myrouteapp.com
Being asked for £35 per year means this app needs to really impress you during its 14 day free trial, yet it simply doesn't do anything great and has a fair few irritations.
For example, it uses a mix of metric and imperial measurements on the screen even when you've requested a switch to miles. Other parts of the app menu are listed as being 'under construction' and its suggestions for 'gas stations' and restaurants were seemingly random. All in all it's a bit baffling and inferior to free apps.