Best inspection lamps 2022
We put nine contenders in the spotlight to see which is best
Packing a work light in your tool box is as essential as spanners, sockets and screwdrivers, because you won't be doing many tasks around the car without needing help to see the job in hand.
And the explosion of new LED and battery tech shows no signs of slowing, with makers developing creative ways of using it and constantly refining designs. None of the nine lights here were in our last test in 2020, but the family lineages are clear to see.
So which of the current crop should you buy before tackling your next maintenance or repair job? We turned out the workshop lights to find out.
How we tested them
Our test was split into three main elements: light output, charging and ease of use. The beam brightness and spread were measured, then we looked at charging, wanting to see battery level displayed and that all you need to top up the lamp is included in the pack. 
Run time at maximum brightness was also measured. Finally, we checked mounting options and ability to get light where we needed it in an engine bay. Moisture and impact protection ratings plus price were factored in.
Verdict
The new units from Philips and Ring set the pace here, locking out the top five places. The folding Philips Xperion 6000 Slim and Ring Magflex Utility RIL3700HP won, thanks to great all-round performance, both narrowly beating the super-flexible NightSearcher.
Reviews
Philips Xperion 6000 Slim
There's a substantial feel to this new folding work light from Philips. The blade, with its 500-lumen COB LED strip, can be unfolded 180 degrees and twisted 270 degrees. This, combined with a strong base magnet and weaker versions on the rear, make it easy to direct the punchy, wide beam, which is backed by a useful torch in the tip. Charging is via a supplied mains adaptor and USB-C lead, plus it was one of the best in the run-time test, at around 270 minutes. A great package.
Ring Magflex Utility RIL3700HP
With multiple or large-capacity batteries, the similarly-priced Ryobi elsewhere in this list has a big run-time advantage, but otherwise the Ring is either a match or has the edge. We couldn't split the beams with the naked eye, because both delivered great illumination over a wide area. But the Ring's magnets on both the hinged and rotating ends, plus two hooks, gave more mounting options than the Ryobi when it came to delivering the 1,000-lumen beam. 
The Ring is slender enough to be used in the confines of an engine bay, as well as to illuminate a room. There's also a power-saving mode, while the battery state and charge level can be seen at a glance. Although it can't match the Ryobi's multiple battery set-up, the Ring does come with mains and 12V adaptors, so it can be revived in the car.
NightSearcher i-Spector
There should be no problems getting light where it's needed with the i-Spector, because the COB LED strip is mounted on a very flexible arm that gives multiple options. Like the rest of our top five, it boasts 500 lumens and was just behind the best in the beam test. It is the only unit where power was controlled by a rotary switch rather than its rivals' two or three modes. Not so good was the two-hour run time. But it does have IP54 moisture protection, and that cracking price helps it secure third spot.
Partnership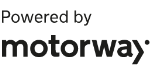 Need to sell your car?
Find your best offer from over 5,000+ dealers. It's that easy.
Ring Magflex Slim 500
There's more than a passing resemblance between this and our winner, and that's reflected in the close result. They're pretty much the same size, with the same fold-and-twist LED blade that delivers 500 lumens. It just topped our winner in the beam test with a similar spread, but had to give best in the durability test, at just over four hours. There's multi-stage battery monitoring and USB-C charging, but you'll need your own adaptor.
Philips Xperion 6000 UV Pillar
The price tells you this new Philips light is aimed more at the pro market than its test rivals. It has a leak-detecting UV light and a useful torch. The 500-lumen beam was a match for the best, and has a CRI 95 rating for natural colour rendering. Battery state is shown via a percentage display, and the 4,400mAh battery lasted almost four hours. It also has a find-my-device tracking system with remote (an option on the Slim), and works with an optional charging dock. It's a premium package at a premium price.
Ryobi One+ Project Area Light R18ALP-0
Price: around £35 (£90 including charger and 2.5Ah battery)
Rating:  3.5 stars
Contact: ryobitools.eu
Ryobi's One+ system has fared well in our power tool tests, but this area light has an old-school feel to it. While specialist rivals boast COB strip LEDs, there are 18 individual units in the Ryobi's hinged head. They might not be at the cutting edge of LED tech, but they punch out a useful 900 lumens, while delivering a bright, wide beam that lights a large area. 
Charge state is indicated by four LEDs on the battery, although it needs a button push to get a reading. Our 2.5Ah test battery was good for more than two hours at full beam, however there are also two handy power-saving modes. 
Run time is unlimited if you use multiple batteries, although the restricted nature of what the Ryobi can do – its mounting options run to just one hook – means we still prefer other competitors.
Laser Foldable Inspection Lamp 7651
Another variation on the folding work light, yet this time the unfolded blade does not twist along its length, but instead rotates 180 degrees around the hinge, which is not quite so useful. There are three power levels, plus a red light with a flashing option. There are also two levels for the torch. Laser claims a 550-lumen maximum, but it was a bit behind the best in the beam test, while the spread was much narrower. The biggest problem was the 30cm charge lead, which was much too short.
Sealey 6W COB LED + 1W LED Rechargeable Slim Inspection Lamp LED186
This Sealey is a dead ringer for the Laser apart from the casing insert colour. But they are built to a different spec, and Sealey hasn't made the same mistake with the charge lead, because it's a useful metre long. There are also just two power levels and no red light options. It had a similar narrow spread, but the beam got close to the top performers, despite claiming a 550-lumen output. Like its Laser rival, it struggled in the run-time test and just made it to two hours.
Draper Expert Rechargeable Slim Light
Our third 'slim' work light in this test, but for Draper this means a unit that's about as thick as a Magic Marker. While it's great for slipping in a tool box – there's even a pen clip – the narrow base means it easily overbalances when not on a metal surface. The rear and base magnets are good, but the blade does not twist. To compensate there are different-length COB strips on the front and back. Rivals outgunned their 300-lumen output beam, but run time was useful, at more than three hours. This is more than up to the job if storage space is tight.
Now you can see what you're doing, keep your workshop warm with one of the best garage heaters...