Best cordless drills 2022
Which of these powerful cordless drills is our pick for DIY jobs on the car? Read on to find out...
When it comes to powered versatility, the jack-of-all-garage-trades has to be the cordless drill. With modern batteries and increasingly powerful motors, they offer all the benefits of a mains tool without the need for cables or a socket. 
As well as for drilling, they can be used as a power screwdriver, thread tapper, wire brush, and even a buffer for paintwork. So, which one should you invest in? We charged eight to find out. 
How we tested them
No-load running at the fastest speed and then another five of hard work, using a wire brush to remove thick rust from a steel plate. We drove large screws into wood to assess the tools' torque, and drilled into various metals. Comfort and the balance of weight and size are very important, especially when tools are being used for longer periods. 
The practical tests were combined with an assessment of the drill's features to produce an overall result. We looked for a protective case or bag, multiple big-capacity batteries, an LED to light the work area, plus extras such as drill and screwdriver bits, battery-state indicator and preset torque settings. Finally, we added in the best price we could find and the manufacturer's warranty. 
Verdict
Once again it was tight at the top, but the HiKoki still produces the best balance of features, performance and price. The new Draper D20 performs well, especially for those on a budget, and Sealey's 20V kit is impressive, but hampered by the price. 
HiKOKI DV18DBFL2/JM 18V
Draper D20 20V
Sealey CP20VDDXKIT 20V
Reviews
HiKoki DV18DBFL2/JM 18V Brushless Combi Drill Kit
The multi-award-winning HiKoki continues to shine, its efficient 18V motor spinning nicely to cruise through our tests. At 1.6kg, it's exactly the same as the lightweight Panasonic and at 185mm long, it's easy to handle even on the longer tests. 
The two 3Ah batteries would be enough for most users and as well as the charger, the kit also comes with a strong, stackable case. There are a useful 22 torque settings plus 70Nm of torque and a base-mounted light. It would be good to have more than two battery-state LEDs, but it's a small niggle in an otherwise great package. 
Draper D20 20V Brushless Combi Drill 79894
Price: around £130
Contact: drapertools.com 
Batteries: 1 x 4Ah  
Rating: 4.5 stars
From Draper's non-Expert range, the D20 features just one 4Ah battery, but does come in a tough, plastic case with a large auxiliary handle, ideal for applying extra pressure. There are an impressive 24 easily selectable torque settings, but less good is the drill's weight at 2kg. It was one of the heftiest on test, which made the handle more of a necessity than a bonus. 
The top speed of 1,800rpm was plenty to get through the tests, after which it still showed three out of four LEDs on the battery. The Draper is limited in some respects, but its price and two-year warranty make it well worth a look. 
Sealey CP20VDDXKIT 20v Brushless Hammer Drill/Driver 
Price: around £200
Contact: sealey.co.uk
Batteries: 1 x 4Ah & 1 x 2Ah  
Rating: 4 stars
Partnership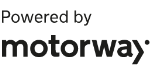 Need to sell your car?
Find your best offer from over 5,000+ dealers. It's that easy.
Despite weighing 1.95kg, the Sealey always felt small and light and, unusually, comes with different-spec batteries – 6Ah spread across 2Ah and 4Ah. It's a good idea, offering options for large and small jobs. The canvas bag isn't bad, but we'd still prefer a hard plastic case. 
The second-highest speed of 2,000rpm meant it did well in the brushing test and its 65Nm of torque easily got down to the metal. Driving is good with 21 settings. We liked the three-year warranty, but its price – around £40 more than the HiKoki – hurt its chances.
Ryobi RPD18X-0 18V ONE+ HP Cordless Brushless Combi Drill 
Price: around £110 (+battery/charger at around £105)
Contact: ryobitools.eu
Batteries: 1 x 4Ah  
Rating: 4 stars
We really like the build and finish of the two-speed, 24-torque-setting Ryobi, and it performed well in our tests. The bare unit is a well priced drill, just as long as you already have a ONE+ battery and charger, which are sold separately.
Draper Expert XP20 20V Hi-Torque Brushless Combi Drill 98965
Price: around £206 
Batteries: 1 x 4Ah
Contact: drapertools.com  
Rating: 4 stars
The startling 135Nm of torque was very useful on tests like the wire brushing, and it is controlled with 24 settings. This drill is from Draper's Professional range and has a three-year warranty, but the price is high as a result, especially with just one 4Ah battery.
Clarke CON180LI 18V Brushless Combi Drill/Driver
With two batteries providing a healthy 8Ah, you could use the Clarke for some time. The 1.8kg drill comes in a nice, strong case and the controls are easy to use. But we'd have liked some battery-state indication and the one-year warranty is the shortest here. 
GMC GCHD18 18V Combi Hammer Drill
Price: £92.16  
Batteries: 1 x 1.5Ah 
Contact: gmctools.com  
Rating: 3 stars
If you don't use a drill that often or that hard, then this could be for you. The GMC comes with one 1.5Ah battery and the max no-load speed of 1,200rpm meant that it was often working harder than the others. The battery was just about flat when we finished, but at just 1.65kg, the drill is comfortable to use.