Groupe Renault plans 21 new cars by 2022
Renault Groupe's 'Drive the Future' strategic plan maps out a move towards EV, hybrid and autonomous tech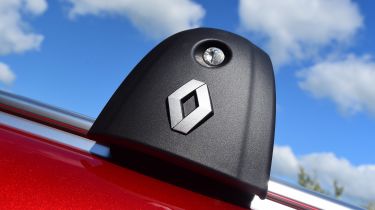 Renault has announced its strategic 'Drive the Future' plan that will take it through to 2022. The roadmap will see the French company's brands, including Renault, Dacia and Alpine, introduce 21 new vehicles, including a range of EV and autonomous vehicles in the next six years.
Groupe Renault CEO Carlos Ghosn announced in a press conference this morning that the new alliance between Renault, Nissan and Mitsubishi will generate over €70 billion (£62.6 billion) in revenues by the end of the plan in 2022, with a 7 per cent profit margin. The aim is to leverage the economies of scale that will come from the world's largest automotive alliance.
As expected, electric and autonomous vehicles feature heavily in the six-year plan. As many as 15 new Renault vehicles will feature autonomous drive with eight pure EV vehicles to be introduced and 12 electrified models. New mobility services such as RoboTaxi operations will be rolled out by Groupe Renault before 2022 amongst a range of mobility partnerships.
Groupe Renault, research and development resources will increase by 40 per cent to €18 billion (£16.1 billion) from now until 2022 while 80 per cent of the vehicles across the Groupe Renault brands will share platforms.
Another focus is growth outside the European market. In the next six years, Groupe Renault will plan to sell five million vehicles outside Europe, doubling its sales outside its home continent. Growing target markets include Brazil, India and Iran with an increased presence in Russia under the AvtoVAZ manufacturer that produces vehicles under the Lada brand synonymous with Russia.
Renault will also be expanding into the growing light commercial vehicle (LCV) market partnering with strategic ventures in China to grow their global presence in the EV and LCV markets.
What do you think of Renault's big plan for the future? Let us know in the comments...