Renault Energy Services launched to invest in smart grid technology
Groupe Renault's new start-up aims to provide Renault EVs smarter integration with the electric grid to benefit businesses and homes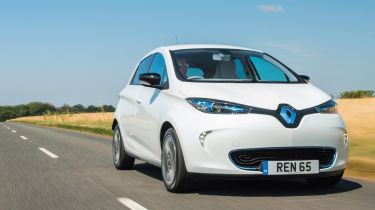 Renault has launched a new electric mobility subsidiary called Renault Energy Services.
The aim of the subsidiary is to help the Renault group expand its electric vehicle production by investing in energy and the latest smart grid tech. Renault envisions that the new division will operate like a new start-up, rather than an additional wing to Groupe Renault's current businesses.
Smart grids are all about ways in which the electricity grid can produce more efficient energy at certain times of day. When Renault electric cars are connected with smart grids, the technology can charge them more economically and with lower carbon emissions.
The smart grids enable more advanced communication between car and grid, enabling the EVs to provide the grid with extra electricity during peak times and draw their electricity when demand is low. Renault's EV's will also be able to store electricity, acting like batteries. This vehicle-to-grid smart integration can help with supplying electric energy storage for office buildings, factories, homes and schools lowering energy costs.
What do you think of Renault's Renault Energy Services venture? Let us know in the comments section...