Renault EZ-GO concept previews taxis of the future
The all-electric ride-sharing Renault EZ-GO concept has been revealed at the 2018 Geneva Motor Show
This rather peculiar-looking Renault EZ-GO concept is a glimpse at how the French manufacturer thinks ride-sharing vehicles will look and work by 2030. 
Before then, however, by the end of 2022, Renault is aiming to have a fleet of robo-taxis in operation for commercial use. This latest concept shows the brand's commitment to autonomous and ride-sharing vehicles beyond that date. 
• All the latest from the 2018 Geneva Motor Show
The concept is fully electric, can seat up to six people and is completely autonomous with no vehicle controls to speak of. It's as long as a Mercedes S-Class at 5,200mm and features Renault's 4CONTROL rear-wheel steering system to maximise agility.
It's based on a new EV platform with a compact electric motor on the back axle to increase interior space. As it's designed for use in the city it has a limited speed of 30mph.
Aside from the large Renault badge on the side of the EZ-GO there are no familiar Renault design cues to speak of, but company design boss Laurens Van Den Acker told Auto Express during an exclusive preview of the car there was a reason. 
"We left it ambiguous; we are not trying to appeal to a customer, we are trying to appeal to a city, a company, a hotel - people who need to provide mobility services," Van Den Acker told us. "We do concept cars to seduce people and to stretch people's imaginations."
Inside, a large U-shaped seat stretches around the cabin with the large glass hatch used to enter and exit the vehicle designed to give easy access for wheelchair users or families with pushchairs. 
Q&A with Stéphane Janin, Concept Car Design Director
Why does the EZ-GO not look like a Renault?
Because it's not a vehicle you are going to buy as a Renault customer it has to be slightly different and part of the infrastructure, like a yellow cab. It has to have a timeless design. Many people when they didn't see the Renault badge thought it was for a sci-fi movie during the photo-shoot.
It's designed for a city, so why is it so big? 
We thought to do something between a taxi and public transport such as a bus. If you look at Uber, they are all saloons, so this is longer but you can do much more with it. It's not just packing people in; you can get in with kids, a trolley, wheelchair. The idea is to make sure it is mobility for all.
How much do you rely on cities adapting so these vehicles can work? 
All the effort has to be made by us as cities are not changing. The streets are narrow in Florence, for example; they are very tough with regulations with size of vehicle you can drive in the city. The idea is to adapt to the city's needs, even if it is long we make it low, transparent and efficient. 
What is it powered by?
It's fully electric and the batteries are quite large - the EZ-GO is also rear-wheel drive. But to go only 30mph that is not so important. Four-wheel steer is also interesting because this has to be as manoeuvrable as possible. We don't really think about range either because our dream is to have induction charging when it is stationed, plus also to have roads where you recharge while the vehicle is moving.
What mode of transport do you see people swapping this for? 
Partnership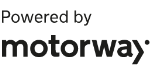 Need to sell your car?
Find your best offer from over 5,000+ dealers. It's that easy.
The business model for this is interesting. Public transport is cheap but not that nice to use and then you have a taxi. We want to be in between. That is the idea. 
How would I get this vehicle to come and take me somewhere?
This is not really new, and probably something you do today when you use your smartphone to book an Uber.
What makes you different from every other manufacture with a mobility service? 
What makes it different is the design and the way you use it. Because you are right, when we start the project so is everyone else. We wanted to look dynamic, because even though it doesn't go fast its still a moving thing.
Click here for all the latest from the 2018 Geneva Motor Show...