Get to work in the ULEZ with a Renault Pro+ electric van (sponsored)
Make sure the UK's new urban clean air zones aren't no-go areas with a zero-tailpipe-emissions Renault Pro+ van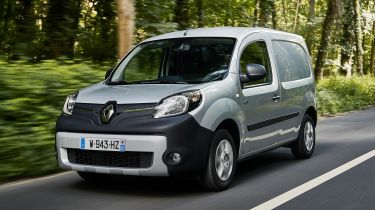 Air quality has become a major issue in many urban areas across the globe. To help reduce pollution, and improve the air we breathe, regional authorities are beginning to put clean air zones in place. This is happening in countries across the planet, including here in the UK, as governments try to safeguard the health of their citizens.
However, while these zones are great for reducing harmful pollutants in the atmosphere, they make it harder for businesses to operate if they rely on a van as part of their job. Fortunately, Renault Pro+ has the answer in the shape of its Renault Kangoo Z.E. 33 and Renault Master Z.E. electric LCVs (Light Commercial Vehicles).
From 8 April 2019, vehicles entering the Central London Congestion Charge Zone will also have the new Ultra Low Emissions Zone (ULEZ) to contend with. If the vehicle doesn't meet the ULEZ emissions standards, its operator will face an additional charge of £12.50 to use roads in the Central London areas of Westminster, Soho, Bloomsbury, Clerkenwell, The City of London and the South Bank.
That's in addition to the standard £11.50 Congestion Charge, although unlike this charge, the ULEZ charge is payable 24 hours a day, 365 days a year. The C-Charge is only valid Mon-Fri 7am-6pm, and is dropped completely on Bank Holidays and between Christmas Day and New Year's Day.
Plans are already in place to extend the ULEZ in London out to the North and South Circular roads in 2021, and other cities across the UK are planning their own versions to improve air quality. Cities such as Oxford and Norwich are adding clean air zones, and more low-emissions areas are due to be introduced across the UK by 2020. This will undoubtedly present a growing challenge for businesses operating in these areas.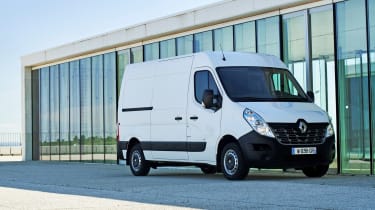 To avoid the London ULEZ charge, a vehicle's exhaust emissions need to be below a certain level, and vans will only be able to avoid the extra charge if they meet Euro 6 emissions standards. But for progressive businesses aiming to future-proof themselves against ULEZ and congestion charges in urban areas, the best way is to use a 100% electric vehicle.
With zero tailpipe emissions, the Renault Master Z.E. and Renault Kangoo Z.E. 33 are the perfect vehicles for business users who work in and around these clean air zones. The Renault Kangoo Z.E. 33 comes in three guises – the standard van, the long-wheelbase Maxi Z.E. and the five-seat Maxi Crew Z.E. – and offers load volume ranging from 1.3-4.6 cubic metres.
As for the Renault Master Z.E., as well as the standard panel van, which has a payload of up to 1.1 tonnes and the same cargo volume as the standard Renault Master Diesel, it's offered as a platform cab, which can accommodate custom conversions, such as chilled storage. There really is a Renault electric LCV to suit almost every urban business need.
Driving an electric LCV is easy. With an auto gearbox and light controls, users can go about their day's business in relative calm. And once finished, these LCVs can be charged overnight and be ready for another day's work in the morning.
Partnership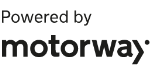 Need to sell your car?
Find your best offer from over 5,000+ dealers. It's that easy.
With the legislative focus on reducing pollution in built-up areas only likely to intensify, 100% electric vehicles such as the Renault Kangoo Z.E. 33 and Renault Master Z.E. are set to become an essential addition to the fleets of many businesses. Compared to a standard LCV, these vehicles can do a day's work while reducing their impact on the environment.
Take our quick survey for a chance to win 1 of 10 £100 vouchers for the brand of your choice.