Renault to cut 15,000 jobs
French car maker announces huge wave global redundancies as part of €2bn savings package; eight per cent of workforce lost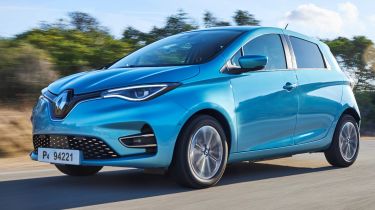 Renault is to cut 15,000 jobs across the world as part of a three-year "transformation" programme. A third (4,600) of the jobs will be cut in France, with "more than 10,000" being lost across the rest of Renault's global operations.
The firm's chief executive, Clotilde Delbos, said the firm would "look at all departments, with no taboos", when making the cuts, with the company citing "the major crisis facing the automotive industry and the urgency of the ecological transition"  as it announced the redundancies.
Renault also drew attention to its pre-existing "difficulties", which include the loss of figurehead and chairman of the Renault-Nissan alliance, Carlos Ghosn, while struggling Nissan saw Renault issue a profit warning late last year.
The French car maker's pre-existing difficulties will have been brought even more sharply into focus by the global coronavirus pandemic, which has seen factory workers down tools and close production lines at vast expense, with a simultaneous evaporation of retail activities and sales compounding those costs.
Renault, which is 15 per cent owned by the French Government, currently employs around 180,000 globally, with the cuts representing an eight per cent fall in staff numbers.
Other efficiency drives include a slashing of the number of vehicle platforms the company uses, from 12 down to 4, together with a product drive that will see 22 new model launches over the next three years, alongside "less diversity in vehicles". 
The company will also cut global production by 700,000 vehicles by 2024, while it is stopping planned expansions in Morocco and Romania. A consultation with its Douai and Maubeuge plants in France, hinting at the possibility of a closure as it seeks to create a single expertise centre for electric cars, will also begin. 
The future of sport-car arm Alpine, meanwhile, is also in doubt, after Renault said it would "open reflection on the reconversion" of the Dieppe plant that makes the A110, once the coupe's production run had ended.
Jean-Dominique Senard, chairman of Renault's board of directors, said the cuts are "fundamental to ensure the sustainability of the company and its development over the long term." 
Senard added: "We are fully aware of our responsibility and the planned transformation can only be achieved with respect for all our Group's stakeholders and through exemplary social dialogue."
What do you make of Renault's current issues? Let us know in the comments below...