Renault and Nissan confirm autonomous cars by 2020
Renault Nissan boss Carlos Ghosn outlines autonomous driving timeline for both brands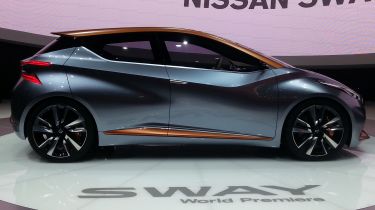 Fully autonomous Nissan and Renault cars will be on the roads by 2020, according to Renault Nissan Alliance boss Carlos Ghosn.
The technology will arrive in three steps, starting in 2016 when cars with Traffic Jam Autonomous Drive tech, keeping cars moving in lane in slow moving traffic, will be available in both Renaults and Nissans.
In 2018, the autonomous offering will be expanded to include Highway Autonomous Drive, which will not only keep cars moving in lane at a higher speed on the motorway, but will also allow the car to change lane automatically if safe to do so after the driver has activated the indicator.
• Everything you need to know about self-driving cars
Autonomous driving will be complete in 2020 with City Autonomous Drive, with cars driving themselves around town.
Self driving cars still more than a decade away
However, Ghosn was quick to differentiate between autonomous driving cars where a driver is in control, and self-driving cars like the Google car concept where the driver has no input. "After we've introduced our autonomous technology comes driverless cars, but they're in the long term in ten years plus," Ghosn said.
He was speaking at the Geneva motor show where Renault launched its Kadjar crossover and Nissan unveiled its Sway supermini concept. However, Ghosn told Auto Express that none of Renault or Nissan's mainstream models would benefit from the Alliance's electric vehicle technology. "Electric cars have to be designed as plug-in from the start and it's the same with plug-in hybrids," he told us. "We don't have plans to turn existing combustion-engined cars into EVs."
Get more of the top news stories from the 2015 Geneva Motor Show