Renault opens new factory in Wuhan, China
Renault's new manufacturing plant will build the Kadjar and a new large SUV in partnership with Dongfeng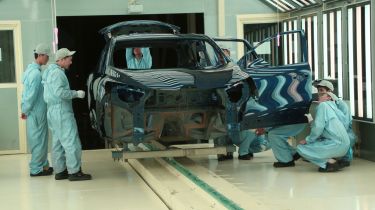 Renault's new manufacturing facility at Wuhan, in China's Hubei province has been opened by the firm's CEO Carlos Ghosn. The factory will be operated by Renault with its Chinese partner Dongfeng and will initially build the Kadjar SUV before production of Renault's new large SUV begins.
The two Renault SUVs will eventually be joined by a third model – an all-electric saloon for the Chinese market, based on the Renault Fluence and carrying Dongfeng branding – from 2017.
• Best 4x4s and SUVs to buy now
The Wuhan facility, built on a greenfield site, has the capacity to produce 150,000 vehicles a year – although ultimately that has the potential to be increased to 360,000 – and also features a powertrain production facility and research and development centre.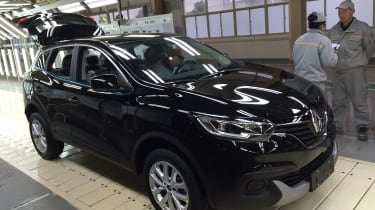 It's been developed remarkably quickly, with the opening coming just two years after the first ground was dug on the 2,000,000 square meter site. Renault attributes the lightning quick development of the plant to essentially "cutting and pasting" elements of alliance partner Nissan's existing Chines factories in Huadu and Dalian.
The brand has high hopes that the Kadjar will prove a success in the Chinese market. It's been well received in Europe and has won a succession of Auto Express tests, although the car manufactured in Wuhan will feature a number of changes from European-spec cars, including the fitment of all-wheel drive and independent rear suspension on all models and a hi-tech air quality system to combat China's notorious pollution.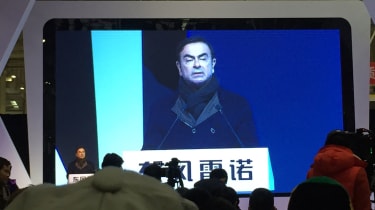 With SUVs accounting for 30 per cent of the 21.2 million annual sales in the Chinese market , the Renault Group is optimistic the Kadjar will help it increase a global sales tally of 2.8 million in 2015. "This is a major step in the global growth of Renault," said Ghosn.
"We are confident about its [the Chinese market's] prospects." Although the rate of growth has slowed in recent years, sales are projected to reach 25 million by 2020.
Read more Renault news and reviews here...