The Renault Clio's greatest special editions
The Renault Clio has had a huge amount of special editions - we round up some of the highlights
The Renault Clio is now 25 years old and the small chic hatchback has become a household name. However, sometimes the standard fare of Clio models wasn't considered enough for some people, so to drum up more interest and buzz about the car, Renault dished out plenty of unique models.
These special edition cars sought to solve the problem from different angles, so the cars we've listed here range from the sporty to the ultra-chic and the on-trend. Like any special edition, they delivered features like a lengthy equipment list, bespoke colours or design inspiration from fashion houses or racing teams.
• Old vs new: the Renault Clio through four generations
There have been quite a few Clio special editions in the hatchback's illustrious 25-year lifespan, so we've listed some of the more notable examples.
Scroll down to see some of the Clio's coolest special editions!
Renault Clio Baccara
Date: 1991
Although not strictly a special edition, the plush Clio Baccara was sold only in small numbers due to its high price (which was not far shy of the Clio Williams's in the end). Yet cost aside, it was the first in a long line of luxurious flagship Clios, and a response to Peugeot's top-line Roland Garros models.
Based on the standard Mk1 Clio, Baccaras featured subtle exterior updates including unique multispoke alloys, glossy paint and classy badging. Inside, the Clio's previously basic cabin received walnut and leather trim, with chrome details, electric windows and mirrors, remote locking, an electric sunroof and wheel-mounted audio controls. It made most superminis of the time look sparse, even if you had to pay for the privilege. Only 22 are now registered in the UK, so you'll have to search hard to find one.
Renault Clio Maxim
Date: 1994
The only Mk1 Clio with real sporting heritage is the riotous Williams (Page 70). But youngsters put off by the insurance went for a 1.4 S or, after 1994, a Maxim.
Using the peppy 79bhp 1.4-litre petrol engine and short-throw manual gearbox, the featherweight 1.4 S was already fun to drive, but the Maxim added extra sporty style that young drivers loved. This included distinct colours, special alloys, foglamps and a rear spoiler, plus velour sports seats and tinted windows.
• Best superminis on sale right now
Renault Clio MTV Edition
Date: 1999
Special editions were all the rage in the nineties and Renault knew that, despite strong sales, the Clio would have to stay 'on trend' – particularly in the supermini's target youth market.
The MTV Edition celebrated the era's obsession for 'Music Television'. Exterior changes were subtle and mainly limited to badging and alloys, but inside there was also an upgraded stereo with a CD player, so music-loving owners wouldn't have to fit their own.
Renault Clio Billabong
Date: 2003
While the Clio MTV appealed to music-loving youngsters, Renault also chased growing lifestyle trends with a tie-in with Australian surfing and sportswear maker Billabong. Branding throughout, unique colours and funky green seats were enough to ensure the new model's popularity.
The fact that the car was available only with the 1.2-litre engine didn't put off buyers; in fact, it suited the demand for a stylish supermini with super-low insurance. The idea worked so well that Renault revisited it in 2007 with Billabong's main rival, Ripcurl. 
Partnership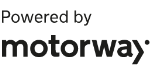 Need to sell your car?
Find your best offer from over 5,000+ dealers. It's that easy.
• History of the Renaultsport Clio
Renault/Renaultsport Clio Gordini
Date: 2010
Ex-racing driver Amédée Gordini set up a tuning company after the war, and was hired by Renault in the fifties. His cars went on to win many races, cementing Gordini's name in the history books.
The eighties' Renault 5 Turbo was the first car to carry the badge, but the fiery Renaultsport Clio followed in 2010. It took the 197bhp Clio hot hatch and added an F1-style grille insert, stripes and a rear diffuser. Inside was blue and grey leather and a gloss black console. As with the regular Renaultsport Clio, it was a riot to drive, with pin-sharp handling and a thrilling, high-revving engine. Only 500 were made, each with its own plaque to mark its build number.
Renaultsport Clio 200 Raider
Date: 2011
The little-known Clio 200 Raider is one of the most exclusive Renaultsports around. The Raider name had first been used on 1990's 5 GT Turbo, and while the Clio model doesn't have the heritage of the Gordini, it's rarer. Only 50 made it to the UK.
• Renaultsport Clio 200 Raider vs Renault 5 GT Turbo Raider
You could have Stealth Grey matt or Diavolo Red paint, with gloss black trim, leather Recaros, all the options and the Cup chassis. At the time it was the ultimate Renaultsport Clio, but it's a rare find now.
• Renault EOLAB: the future of Renault
Renault Clio Iconic 25 Nav
Date: 2015
This is the newest special edition, built to celebrate a quarter of a century of Clios in the UK. The Iconic 25 Nav is all about creating a classy ambience; it's based on the top-spec Dynamique S but has a host of upgrades to help set it apart, including 17-inch alloys, tinted rear glass and striking mirror and roof graphics.
Inside, you'll find heated seats, plus a leather armrest and handbrake cover. It's offered with the TCe 90 petrol or dCi 90 diesel engine, in both manual and automatic form.
Can you remember any of the Renault Clio's special editions over its 25-year lifespan? Tell us your favourite in the comments below!
Renault Clio Special
We celebrate a quarter of a century of Renault's supermini with real va-va-voom...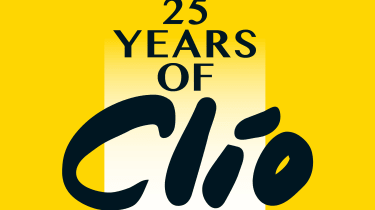 • The Renault Clio's best special edition cars