New Citroen Oli concept review
The Citroen Oli concept showcases possible construction techniques, materials and tech for future models
Verdict
The Oli concept is as much a showcase for sustainable materials and build processes as it is a pointer to any specific future product. But as a demonstration of how Citroen could apply its own, typically idiosyncratic approach to electric mobility, it's a truly compelling thing.
Its parent group Stellantis is pushing ahead with electrification, but in the future, what use will Citroen make of the technologies at its disposal?
The answer – or at least, the one that we've been shown so far – is the Oli. It's a pointer to how the French manufacturer is going to approach mobility beyond the cheap-but-limited Ami quadricycle. And we've come to an exhibition hall in Hampshire to get behind the wheel.
The Oli is designed to be light; the roof and bonnet are constructed from honeycomb cardboard, and the seats are made up from just three components. There are some clever design tricks to boost efficiency, too. Channels in the headlights funnel air up and over the vertical front screen, which itself does a better job of bouncing back the sun's rays, reducing the need for air-conditioning. And there's no complex infotainment system – just sockets for speakers and a smartphone.
The Oli's front doors are interchangeable; so are the bumpers and wheelarches. Half of the car is made from recycled materials, too, and all of it is recyclable.
It sits between a supermini and a VW Golf-sized hatchback in terms of overall dimensions, but with a long wheelbase, thanks to minimal front and rear overhangs.
Underneath it all is a 40kWh battery pack – modest by today's standards – but Citroen hopes that the Oli's light weight (it comes in at around a tonne) would help it to deliver much-improved efficiency, too. That could allow up to 250 miles between recharges – although there's no word yet on how quickly those refills could take place. The target price, we're told, is around £22,000.
The theoretical top speed is limited to 68mph, but we're not going to get anywhere near that today – not least because this one-off concept is worth seven figures.
The cabin feels pretty spacious up front, helped by minimal instrumentation and an ultra-slim display that runs across the dash. But there's a lot of red in here; the seats, which feel comfy enough but are perhaps a bit short on lateral support, are the same vibrant shade as much of the front structure, which includes a storage area lined with rubber plugs to help hold items in place.
The controls are simple; there's a button on the end of a stalk to turn the vehicle on, then a chunky handle that goes down to push it into Drive, or up to select Reverse. Before long we're off and running, clattering the floor every few seconds as the Oli's chunky 20-inch wheels ripple over blanking plates that cover the hall's power trunking.
We're not here to test the Citroen's performance, of course, but rather to experience how the novel cabin and windscreen arrangement works. It's a little odd to see three wipers out front, but the environment itself becomes familiar in an impressively short amount of time.
Partnership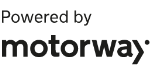 Need to sell your car?
Find your best offer from over 5,000+ dealers. It's that easy.
Visibility out of the vertical screen is excellent, making it easy to place the front of the Oli within the confines of the hall. We're aware of a bit of internal reflection in the curved door glass, caused by the building's overhead lights, and the concept's steering is typically slow. But with more effective assistance in place, the Oli would surely be an easy car to drive around town.
Would it be up to journeys in the countryside? The proposed range would suggest yes, but that sub-70mph top speed might be an issue on motorways. However, what the Oli does demonstrate is how the principles that underpin the Ami could be further developed and expanded to provide a sustainable, practical vehicle with the potential for much wider everyday usage. It could even be an interesting alternative to the raft of more affordable B-segment EVs that are on the horizon.