New Rolls-Royce boss announced, and he's British
The current Chief Executive Officer of BMW UK will take over as the head of Rolls-Royce from December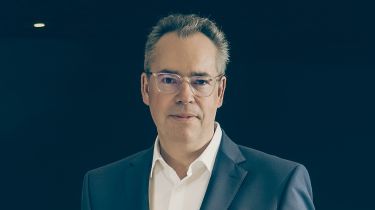 Rolls-Royce is to have a British boss again, after the luxury manufacturer confirmed Chris Brownridge is to replace the retiring Torsten Müller-Ötvos.
The current Chief Executive Officer of BMW UK, Brownridge will take over at Rolls's Goodwood HQ on 1 December. He said he was "honoured and humbled" by his appointment, which comes as Rolls-Royce starts its full-EV journey by delivering the first examples of its Spectre electric coupé to customers. "To be invited to lead this great British brand, at such a pivotal moment in its long and remarkable story, is an extraordinary privilege," he said.
"I'm fortunate to be following Torsten as CEO. Through his vision and ambition for the brand, Rolls-Royce is today in an exceptionally strong position, and full of confidence for the future. I'm absolutely delighted to be part of the Rolls-Royce story and look forward to embracing the challenges and opportunities that lie ahead for us all."
German Müller-Ötvos is stepping down after 14 years at the helm, making him the longest-serving boss of the company since Claude Johnson, the man who persuaded Charles Rolls and Henry Royce to work together in 1904. 
Under his guidance, Rolls-Royce has expanded its reach and strengthened its brand, as well as introducing its first SUV, the Cullinan, and increasing its sales figures as it has stretched into new regions like the Middle East and China. The brand's annual sales in 2009 were around 1,000 cars per year; by 2022 that had risen to over 6,000 units. Rolls-Royce contributes over half a billion Pounds to the UK economy every year, and the workforce in West Sussex has expanded from around 300 staff to over 2,500. A significant part in that success has been down to Bespoke, the customisation and tailored-vehicle division developed under Müller-Ötvos's guidance and with input from Rolls-Royce's clients.
Müller-Ötvos said, "Leading Rolls-Royce has been the greatest privilege and pleasure of my professional life. I am proud of the role my exceptional team and I have played in contributing significantly to the UK economy and to the global recognition of Britain's ability to produce the world's best luxury products."
BMW Group Chief Executive Oliver Zipse paid tribute to Müller-Ötvos's achievements. "Torsten's outstanding leadership, unswerving commitment, clear vision and exceptional ability to build a strong, focused team have helped make Rolls-Royce the world-class luxury brand it is today. We wish him the very best for his future endeavours."
Subscribe to the UK's favourite car magazine: get Auto Express delivered every week...