Businessman spends £12million on 30 Rolls-Royce Phantoms
Hong Kong tycoon places gigantic order for 30 Rolls-Royce Phantoms featuring gold-plated accents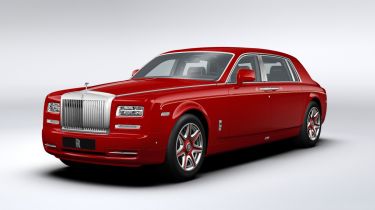 Rolls-Royce has received its biggest ever single order, totalling around £12million. Hong Kong tycoon Stephen Hung ordered 30 Rolls-Royce Phantom cars that will be used to ferry guests around a new resort in the Chinese territory of Macau, with the first deliveries taking place in 2016.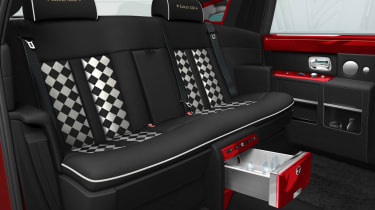 The total costs for all 30 Phantoms will be in the region of $20million (£12million), with two of the extended wheelbase models representing the most expensive Phantoms ever commissioned, decorated with gold-plated accents inside and out.
The Rolls-Royce Phantom EWB currently starts at £357,875, but often customers specify additional touches and features that push the price to more than £500,000.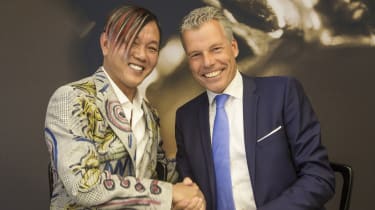 Hung (pictured above left with Rolls-Royce CEO Torsten Mueller-Oetvoes) signed the agreement on Tuesday at the company's factory at Goodwood, West Sussex, with an initial deposit of $2m (£1.2m). The previous largest order was for 14 Phantoms, placed in 2006 by Hong Kong's Peninsula hotel.