Saab: the cars, the history and what went wrong
Five years ago, Saab declared bankruptcy. We look back at what went wrong for the iconic brand and its best ever cars
December 19 2011: A dark day in automotive history. It always is when a manufacturer fades away, and this date just over five years ago was the day executives at Trollhättan, a cold industrial city north of Gothenburg in Sweden, finally threw in the towel and declared Saab bankrupt.
The three years before the fateful day were a fight for industrial survival for Saab, as the car maker bounced from one owner to the next, desperately seeking backing from investors around the world as the financial crisis hit hard. It was owned by General Motors at the time, and Saab was placed under "strategic review". Then, after a deal with supercar manufacturer Koenigsegg fell through, Dutch company Spyker signed on the dotted line with the help of a 400million Euro loan from the European Investment Bank in January 2010.
Victor Muller, Spyker founder, then began the arduous task of turning around Saab's fortunes. The aptly named Phoenix concept made its debut at 2011's Geneva Motor Show to give a glimpse of the brand's future direction, but slow sales and rumours of money shortages soon had suppliers in panic.
Muller sought more financing from around the world, and a vital deal looked in place with a Chinese consortium, only for GM – which still supplied engines and components to Saab – to block the move. After years of falling sales, unfulfilled promises of revival and no financial lifeline in sight, reality soon sank in. The factory lines at Trollhättan finally came to a halt in April 2011.
But the Saab story might not be over just yet. In 2012, Swedish-Chinese entrepreneur Kai Johan Jiang bought the company's main assets and has since been quietly formulating a plan to revive some of the lost magic under a new company: National Electric Vehicle Sweden (NEVS). Five years since Saab's future looked all but lost, Auto Express caught up with NEVS to see how the legacy of the iconic brand might live on in the future.
Experts criticised a failure to adapt as one reason for Saab's demise, but that's unlikely to be a problem at NEVS, which has plans for a completely battery-powered future. "The focus is only on electric vehicles, as we see this being a key growth market," explained Ulrika Hultgren, NEVS' official spokeswoman.
According to Hultgren, NEVS' first priority is to "create a pure EV for the Chinese market based on the Saab 9-3". Last year, the company began construction of a new factory in Tianjin, China – with an annual production target of 200,000 vehicles – and it's also investing in another plant in the Fujian province in China.
And NEVS already has its order books filled, with Chinese tech company Panda New Energy placing an order for 150,000 9-3-based EVs and 100,000 electric MPVs, due by 2020. 
"China is our main focus right now, and only after China will we move elsewhere," Hultgren said. Elsewhere will include Europe and the UK, with Hultgren confirming that EVs produced for Europe would be built in Trollhättan.
Partnership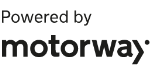 Need to sell your car?
Find your best offer from over 5,000+ dealers. It's that easy.
And while NEVS is currently busy preparing the 9-3 electric car for China, it is also working on other models. "We have engineers looking to build an electric version of the Phoenix concept car for the future," Hultgren told Auto Express.
To keep up with the changing times, NEVS is also looking into car sharing and autonomous technology for its fleet of premium models. Hultgren said: "It could be the case that in the future, you see yourself buying a service instead of a car."
So NEVS looks to have the company on the right track in terms of markets and technology, but will its product offer the feel that made Saabs special and different?
"We are NEVS; we're a Chinese company currently focusing on the Chinese market," Hultgren explained. "That said, one of our key strengths is our heritage from Saab – the know-how and tradition."
To help with that, many former Saab workers were retained, and Hultgren added: "We've got a great mix of former Saab employees who have years of experience and young engineers bringing in something new."
Something new is exactly what Saab needed five years ago, and while it's sad we won't see a new car bear the iconic four letters or the famous red Gripen on the badge, it's encouraging to see the legacy will live on – which is a lot more than can be said for many other car makers that have fallen by the wayside in the past.
With a new factory under construction and plans to restart production in Trollhättan, we could soon see electric vehicles with a familiar Saab shape entering showrooms.
Why Saab Failed 
Explaining why any company fails is difficult, and this is no different with the collapse of Saab. For years under General Motors, the company struggled against falling sales and a diminishing market share as it battled the likes of BMW and Audi. While the Spyker deal gave it hope, it was always fighting a losing battle.
One problem was GM's retention of veto rights on the sale of any future Saab technology, and its continuation of engine and component supply. This meant when a deal between Saab, a Chinese partnership of Zhejiang Youngman Lotus Automobile Co and Pang Da Automobile Trade Co looked possible, GM blocked it for fear of handing key tech and knowhow to an emerging rival.
Ultimately, this was the last chance, and closure soon followed. But perhaps GM shouldn't be blamed. While the US company had Saab share its platform with GM's other subsidiaries thus losing some of its uniqueness, experts believe this doesn't accurately explain why it failed.
A University of Cambridge study by Matthias Holveg and Professor Nick Oliver found: "To GM's credit, it supported Saab despite making losses in nearly every year of its two-decade ownership. But GM-Europe's configuration as a high-volume producer of economy to mid-range cars sat uncomfortably with Saab's individualism and technological sophistication. And Saab resisted GM attempts to standardise."
Holveg and Oliver reported Saab was too small to compete, producing just 150,000 units a year. At its price level, ultimately the company had insufficient room to grow.
They concluded that Saab's reluctance to diversify into new, profitable sectors like small cars and small SUVs was the real issue. Doing the same thing over and over and expecting a different result is unlikely to play out in the long run. 
Our favourite Saabs 
Saab 92
On sale: 1949-1956Engine: 764cc 2cyl, 25bhp
Launched in 1949, the 92 was the first production car from Saab. It dug deep into the manufacturer's aviation heritage, with a heavy emphasis on aerodynamic design. The body's teardrop shape cut through the air with the help of partial wheelarch covers. It boasted a drag coefficient of 0.32, while the 764cc two-stroke engine delivered 25bhp.
Saab 99
On sale: 1968-1984 Engine: 1.7-litre 4cyl, 86bhp
The 99 is the perfect embodiment of the innovative design and engineering for which the brand was known. Penned by legendary Saab designer Sixten Sason, the car featured his unique 'hockey-puck C-pillar', a design cue that would lend itself to future models. It also had a rounded windscreen like Saab's fighter planes, and the key portal was on the centre console to prevent the key from launching at you in an accident. The 99 Turbo was one of the first production models to be fitted with a turbocharger, and it gained a loyal following. 
Saab Sonnet III 
On sale: 1970-1974 Engine: 1.5-litre V4, 65bhp
Saab's original Sonnet I was intended as a homologation vehicle and never saw the light of day as a production model, but the Sonnet III was the company's most serious attempt at a two-seater sports car. With dashing styling and a gruff V4, the Sonnet III looked and sounded wonderful. The 65bhp sports car served up a 0-62mph sprint time of around 13 seconds as well as a maximum speed of 103mph. 
Saab 900  
On sale: 1978-1994 Engine: 2.0-litre 4cyl, 99bhp
Replacing the 99, the original 900 was the car that really brought Saab into the mainstream. Tough and safe, with a double-wishbone suspension set-up to improve handling, the 900 was the Swedish brand's answer to the likes of BMW and Audi. Around this time Saab also built a reputation for producing dependable cars – one owner racked up over a million miles in his 1989 car. This example survived 17 years of use, eight deer collisions, and now rests in a museum in Hartford, Wisconsin.
Saab 9-3
On sale: 1998-2014 Engine: 2.0-litre 4cyl, 130bhp
The 9-3 followed on from the 900, and was sold as a hatch, estate and convertible, with the latter gaining classic status. Each featured quirky innovations throughout their lives, such as the fighter-plane inspired 'Night Panel' that would dim all lights in the cabin bar the instrument panel. The 9-3 was also the first diesel Saab available. 
Would you like to see Saab return? Let us know why below…