120 Years of Skoda – full history and classic cars
We chart the significant milestones in Skoda's history that helped shape the brand into the global car making force it is today
With the launch of the all-new Skoda Fabia this year and 2015 being 120 years since Skoda started production, we've taken a look back at the key moments in history that made the company what it is today.
Skoda is the third oldest car manufacturer in the world, with its timeline going all the way back to 1895. Over the past century, the Czech brand has gone from strength to strength, producing a long list of award-winning cars in just about every category.
Since its humble beginnings as L&K producing bicycles, Skoda has designed and engineered pretty much everything from traditional sports cars, limousines and 4x4s to the more unusual firetrucks, mobile libraries, tractors and hearses.
View our Skoda timeline by clicking through the gallery and discover more about Skoda's rich history.
The Skoda badge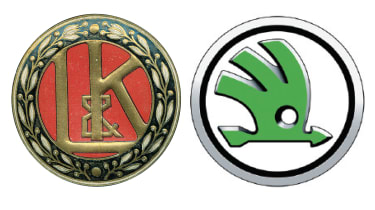 Skoda's badge has changed extensively over the years. Initially, it featured the L&K initials of Laurin and Klement. Then, in 1926, the first generation of the modern logo was unveiled, in blue. Skoda changed to green in 1993, before the badge was encased in a black outer ring a year later to demonstrate the move into a global market. The latest badge arrived in 2011.