Skoda Bake Off: our tribute to the iconic Fabia cake advert
We joined Bake Off star Candice Brown to build a tribute to the iconic Skoda Fabia cake advert
The best marketing campaigns are the ones you still remember years after they aired. From the Coca-Cola Christmas truck to Honda's Cog; the most memorable are those with timeless appeal.
Another of those evergreen adverts is Skoda's Fabia Cake Bake. Back in 2007, the Czech firm commissioned a super-size sponge to commemorate the launch of its second-generation supermini. The four-metre-long fondant-covered car took four days to create at a cost of around £500,000.
The result was a 60-second promotion that won plaudits from the Cannes Lions International Advertising Festival and BAFTA. A racier version was also produced to celebrate the hotter Fabia vRS.
Over four million Fabias have been built since 1999, and a little over 11 years since that iconic ad first graced our screens, the facelifted version of Skoda's small car has arrived in UK dealers. To mark the milestone, we met with 2016 Great British Bake Off winner Candice Brown for a feature with a difference.
The champion of this year's competition was recently crowned on Channel 4, but despite spanning 10 episodes and 30 challenges, there wasn't a sports car showstopper in sight. In an attempt to rectify this disastrous disregard for the motor industry, we joined Skoda at the Good Housekeeping Institute in London to create a  scale replica of that original gluttonous gateau.
On entry, we were handed an apron and a recipe card, before finding our workstation and a list of ingredients. The task is seemingly simple, but we've never made a car out of cake before. Until now, a batch of burnt biscuits was as good as it got.
To give us an idea of what's in store, Candice had pre-baked a red Fabia in 1:12 scale. Many of the techniques were the same as those employed by the 16-strong team who crafted the full-size Skoda all those years ago. Our sponge would be glued together with icing – just like it was on the original – while the fondant wheels are recreated in small scale.
It's clear Candice's first love is baking, not cars. She learnt to drive in a Nissan Micra and while she can appreciate the style of modern sports cars, it's chunky SUVs that push her buttons these days. Her penchant for pick-ups (she now drives a Nissan Navara) translates neatly to the design of her sugar-coated Fabia, whose slab lines sit proud on the front bench.
It's not as easy as it looks. If you've ever tried to trim four layers of sponge with an eight-inch carving knife, you'll know what we're talking about.
Once the shape has been formed we have to roll the icing before folding it over the top of the butter-creamed cake. It's a two-person job, and Candice obligingly offers to help us lay the fondant in place. While it still looks nothing like the new Fabia, it's starting to appear more car-like in its proportions.
Of course, being a facelift model, emphasis was placed on the sleeker headlights and larger grille. But in true Bake Off-style, time is our biggest pressure; we've no choice but to leave out some of the finer details – like the miniature badges, door handles and wheel spokes. But we've just enough time to add the contrast black roof and dinky windscreen wipers.
Partnership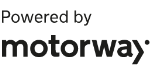 Need to sell your car?
Find your best offer from over 5,000+ dealers. It's that easy.
Our attempt was part of a bigger social media campaign which ran in early November. Skoda searched for the best home bakers – encouraging aspiring Paul Hollywoods to post pictures online with the #FABIACake hashtag. The prize? A baking masterclass with Candice.