Smart to stay competitive with in-car tech updates
Smart aims to stay ahead of rivals with new "facelift by download" concept through smartphone app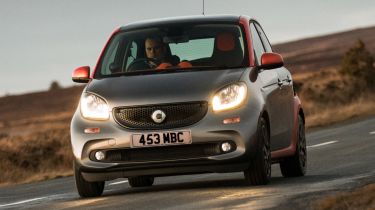 Smart will aim to keep its new ForTwo and ForFour competitive against rivals in the years ahead by pioneering a new concept for buyers – "Facelift by download".
Speaking to Auto Express at the Geneva Motor Show, CEO Dr Annette Winkler explained that the brand's smartphone app opened up a host of new possibilities.
"Every second or third month we will offer a new service. We have to make facelifts by download," she said.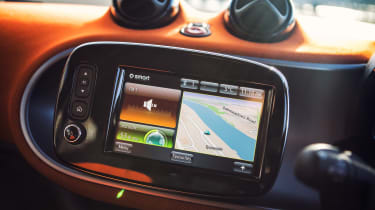 • Smart shows off Brabus Tailor Made models in Geneva
And she explained the kind of services that would be available. "In our smartphone app it's possible to take, for example, a picture of the last corner in the car park where only a Smart will fit, and then it's directed into the navigation. Then it is available for all the Smart owners."
Winkler feels this is a better way forward for Smart at present than offering other models, such as a much-mooted SUV, hinted at by the brand's ForStars concept.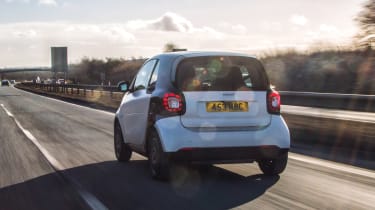 "We are investigating it [an SUV] at the moment to see if it would make sense," she continued.
• Electric Smart ForTwo and ForFour on the way
"But to be honest, if I have a certain amount of money to invest in the Smart brand, and we are there to improve the quality of life in big cities, do I invest in another derivative or do I invest in more services? We are Smart, the urban car, and for me that means quality of life and services."
However, more versions of the ForTwo and ForFour are planned for the near future.
An electric ForTwo will be unveiled next year, and Winkler said she would like an electric ForFour too. "We are aiming to have one," she admitted.