Struggling SsangYong to be sold for just £170 million
SsangYong is to be sold to the Korean bus manufacturer Edison Motors, with the deal expected to be finalised later this month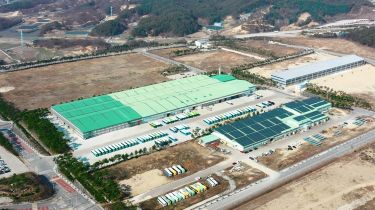 Korean brand Edison Motors is expected to buy out SsangYong for a rather measly £170 million, with the deal set to be finalised by the end of October.
During the past year, the company has struggled to make ends meet and, after failing to meet the repayments on one of its loans, it started looking for a bidder to take over the business.
Currently, Edison Motors is known for building electric and plug-in hybrid buses, but the firm has plans for expansion, with a line-up of electric passenger cars due for launch by 2030 – the first of which will be on the road as early as next year.
Edison Motors has big aims, with a stated aim of "overtaking Tesla Motors".
The company's first EV, called the Smart S, is designed to tackle everything from the Tesla Model S to the Mercedes EQS. It'll have a tri-motor powertrain with an output of 644bhp, which Edison Motors says will be enough for 0–62mph time of less than 2.5 seconds. It'll be powered by a 100kWh battery pack, offering a maximum range of 641km (398 miles).
Once that's on the road, the company will launch the Smart E, which it says is a mid-sized car worth around $35,000 (around £25,000) designed to "overtake the Mercedes E-Class." 
That'll be followed by the Smart A – an entry-level EV that Edison Motors says will topple the Tesla Model 3 with a claimed starting price of just $20,000 (around £14,500).
Naturally, there are plans for an SUV, to be called the Smart X, which will be aimed at Tesla's Model X. Edison company hopes to undercut the competition on price, though, with a start-point of £74,000.
Edison Motors won't stop at that, though, because the company even has plans to launch electric aircraft. The firm says its strategy will have a five-seat "electric flying vehicle" in the air as early as 2024, with a five-seat electric jet following in 2027.
What do you think the future holds for SsangYong and Edison Motors? Let us know in the comments below…