KGM is the new name for SsangYong
The Korean budget car maker is undergoing a drastic rebranding exercise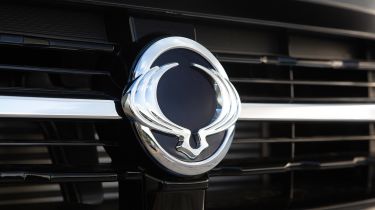 SsangYong has always been a bit of an alternative to the budget brand mainstream here in the UK, perhaps one of the reasons the Korean SUV specialist firm found itself narrowly escaping liquidation in 2022. Now SsangYong is on the road back under a new name - KGM. 
Bought by Korea's KG Group last year, the firm had toyed with the idea of relaunching the SsangYong brand globally as 'KGMobility'. After some customer and industry expert feedback however, the firm has decided simply 'KGM' would suffice for Europe and the UK with the full KGMobility title being used in Korea. The 'dragon wing' logo used by SsangYongs will continue on KGM cars. 
The first car to wear the KGM branding could be the facelifted Tivoli, which will launch in the UK in September. Elsewhere in KGM's lineup we could see the Musso pick-up truck, Korando and the Rexton SUV all receive facelifts to incorporate the new branding.
Further down the line it's unclear how KG Group's acquisition of SsangYong and the subsequent name change will affect the firm's plans for electrification. There have been rumours of an all-electric pick-up truck to rival the likes of the Maxus T90EV, which gained traction with a chunky concept called the O100 at the Seoul Motor Show this year. 
This was joined by two other concept cars, the F100 SUV - which could potentially replace the Korando and the KR10 crossover, all utilising pure-electric technology.
Want the latest car news in your inbox? Sign up to the free Auto Express email newsletter...