Subaru rules out Juke-style crossover but eyes motorsport return
Insiders lament lack of investment preventing a compact crossover, but admit Subaru is considering re-entering motorsport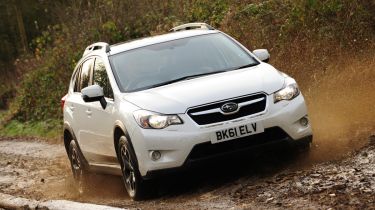 Subaru won't offer a sub-XV compact crossover to rival the Nissan Juke, Jeep Renegade and Ford EcoSport, despite the segment's booming growth. Company insiders have admitted to Auto Express that although a rugged entry-level car would be a cash-cow for Subaru, the company simply hasn't got the cash reserves to develop the model.
Despite US sales of over 500,000 units and a resurgent Japanese market, Subaru says its 'Juke' would be a primarily European car, and its with sales over here stagnant (WRX STi excepted), the idea to capitalise on crossover-hungry families is dead in the water.
The lack of a supermini model in the portfolio on which to base a jacked up, rough and tumble crossover, and the corresponding absence of peppy downsized turbo engines is the main cost obstacle at present. Subaru has also decided to remain loyal to all-wheel drive, despite the cost and efficiency deficits it forces upon buyers.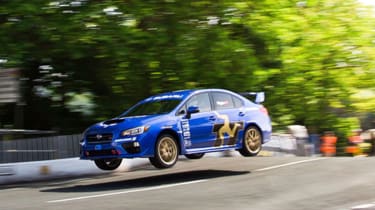 However, Auto Express can reveal that Subaru is prepared to commit investment to a motorsport return - with a hybrid-power aspect - if the coverage is deemed widespread enough. The World Rally Championship is one candidate, though the obvious-candidate WRX STi would have to be heavily revised to comply with the supermini-friendly regulations currently present.
Le Mans endurance racing is also on the table, as Subaru eyes the racing fortunes of Toyota's LMP1 team, not to mention Nissan's return in 2015. Company insiders say the budget and willpower could be found - if there is a big English audience to recognise the Le Mans commitment. The lack of a strong link between Audi's Le Mans dominance and its road car business is one of the prominent obstacles currently neutering Subaru's ambitions.
Hybrid prototype racing is especially attractive to Subaru as it'll be launching a new line of hybrid models from 2018. Auto Express can confirm that the cars will be CVT-equipped regenerative braking-charged cars, due to the prohibitive cost of developing an in-house plug-in hybrid powertrain.