Elon Musk confirms Shanghai site for Tesla Model 3 and Model Y
Tesla has started construction of its Chinese Gigafactory, and is set to produce 200,000 models for the Chinese market from late 2019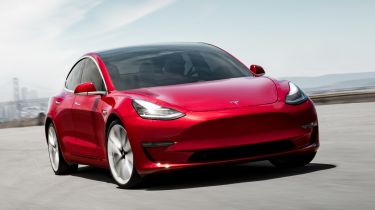 Tesla CEO Elon Musk has confirmed the firm's new £1.57 billion Shanghai Gigafactory is now under construction in China. Musk revealed the news on social media, stating the company's intention to finish the plant's construction by the summer – before starting low volume production by the end of the year.
Musk's Twitter update confirmed that the Shanghai production plant will only produce "affordable versions" of the Tesla Model 3 and forthcoming Tesla Model Y. The Model S, Model X and higher-spec Model 3s and Ys will be produced and imported from the US. The Chinese factory will only supply cars for the "greater China" market.
Tesla's move follows China's recent trade tariff increase on US-made cars. By producing the Model 3 and Model Y locally, Tesla aims to side-step this tax and compete with the latest generation of all-electric Chinese rivals, from companies such as NIO and Byton.
The American electric car manufacturer signed a deal with the Shanghai government in July 2018, and acquired an 865,000 square-metre plot of land for the production site in October of the same year.
The news comes as Tesla begins Model 3 sales in Europe – many months after the first cars were due. The car will arrive on the continent shortly, before UK cars are delivered later in 2019.
What are your thoughts on Tesla's latest business venture? Let us know in the comments section below…