Elon Musk says self-driving beta is expanding to 100,000 Teslas
Tesla's 'full self-driving' software will also be able to drive without map data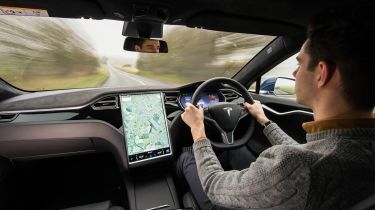 Tesla's rollout of its autonomous driving technology will expand to 100,000 cars, company CEO Elon Musk has stated. 
Musk also said that the new update will "smooth out intersection control, especially long lefts, and start to handle roads with no map data at all." 
Being able to function without road map data could mean Teslas will be able to drive autonomously in remote areas without signage or road markings. In covered or underground parking lots, and other areas where GPS signal isn't available, Musk stated Tesla's software will use "inertial measurement, wheel movement and vision" for navigation. 
Fully autonomous driving is still not legal in the UK so we won't be getting the software here. Instead it'll remain in the USA under a 'Beta' testing title. Musk has said the firm will attempt to bring self-driving to Europe. 
The Californian company's self-driving Beta has come under criticism however, with videos emerging of cars in 'Autopilot' mode steering into oncoming traffic and initiating functions like windscreen wipers unnecessarily. There have also been several crashes while the Autopilot mode has been engaged, some of which have been fatal. 
Check out all you need to know on self-driving cars here