New Car Awards 2014: Special Award
Our annual Special Award for 2014 goes to Tesla for producing the fantastic Model S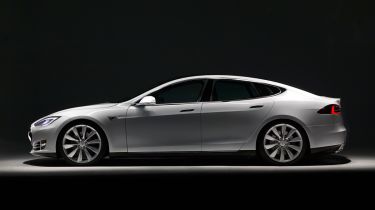 If an established manufacturer had pulled the covers off the Tesla Model S, it would be lauded as a huge achievement. So the fact that the electrically powered luxury saloon has come from a start-up company is remarkable – and means Tesla truly deserves to win our annual Special Award.
Not only does the Model S look the part, it features a cabin that's big on luxury and technology. For instance, the dashboard is dominated by a vast touchscreen display that controls all the major functions, while classy materials are used throughout. It's roomy, too, plus there's even a versatile seven-seater option.
And then there's the way the Tesla drives. The performance of all versions is breathtaking, with the Model S Performance blasting from 0-62mph in a mere 4.2 seconds. Even more impressively, the Tesla can squeeze around 300 miles of range out of every charge.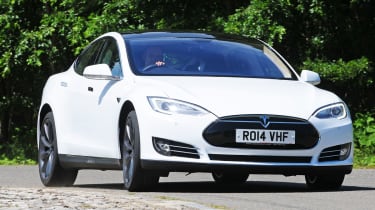 Yet there's more to the brand's Special Award than the brilliant Model S. What really sets Tesla apart is its commitment to making electric cars a viable everyday proposition. While rival companies wait for governments to put in place a charging infrastructure, Tesla is forging ahead with its own Supercharger network, which will be placed along many of the UK's major routes and will allow owners to top up with 170 miles of range in as little as half an hour.
Sound fanciful? Well it shouldn't, because the firm has already set up similar systems in the US and parts of Europe. And once the Superchargers are in place, you'll be able to travel the length and breadth of the country without the slightest hint of range anxiety.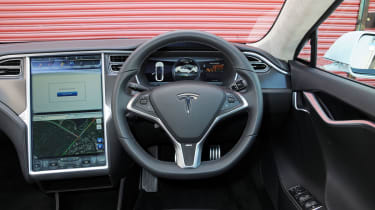 Make no mistake, in 10 or 20 years' time, we'll be looking back at Tesla and its Model S as the catalysts for one of the biggest revolutions in motoring since the internal-combustion engine was invented more than a century ago.