Towing courses: we take a caravan towing lesson
We hook up with professional instructor Matt Price for some valuable tips on towing
If you're currently considering entering the world of caravanning, you're probably aware of recent driver licensing changes that mean everyone now has the freedom to tow a trailer of up to 3,500kgs without needing to take an extra towing test.
But with freedom comes responsibility, and if you're new to the science of towing, the first thing you're going to want to know is how to do it safely.
While you can gen-up on basic principles, towing tips and speed limits easily enough online, it's the 'manoeuvring' bit that tends to make people nervous. For the majority of would-be caravanners who didn't grow up twirling tractor trailers around a farmyard, or who have no other means of acquiring the necessary skills and experience, signing up for towing training is a no-brainer.
For an insight into what's on offer, we hooked up with professional instructor Matt Price from Farnborough, Hampshire, (who incidentally did grow up driving trailers on a farm) to see if he could help me with the toughest towing challenge of all: reversing.
I've towed a variety of things over the years, including boats, caravans and cars on trailers, but still felt like a novice when reversing. Maintaining a sense of humour helps overcome the embarrassment of botched manoeuvres, but I was eager to see if Matt could help improve my chances of avoiding trouble in the first place.
He reckons even novices only need a few hours of training to crack the basics, and knowing you can confidently back a caravan into a space on a site, or reverse up a lane to make way for oncoming traffic, is crucial for peace of mind.
Still, Matt kicks off our session with an introduction to the basic principles of trailer-towing, and as we walk around his towcar and caravan combo, we quickly get into essential details, such as loading to the correct noseweight. That's the weight pressing down on your car's towball, and it can be adjusted by moving weight forward or back over the caravan's axle. It's critical for balance and stability, and varies from van to van, but is typically around 50-70kgs.
You can buy devices to measure noseweight if you're not allowed to take the bathroom scales outside, and this should be checked when you've loaded up for any trip.
Then it's a run-through of the features of the towing hitch itself, including the operation of the parking brake, hitch lock and breakaway cable. There's time to practise hitching and unhitching safely without risking a runaway on uneven ground, and a top tip on checking the caravan brake lights (use your phone in video mode) before the real fun starts.
Successfully reversing a caravan is definitely a science, but to the novice it can feel like witchcraft as the caravan veers off every which way but the one you'd hoped for. Matt's first piece of advice is probably the most useful of all. "Take it slowly, as slow as you can," he cautions, taking station outside the towcar alongside the nearside door mirror. From there he offers encouragement and instruction on the corrective steering wheel inputs as we make our first tentative straight-line reverse.
Theory is one thing, practice another. Even at a crawl it pays to watch the van like a hawk in your (extended) door mirrors. Whenever the van starts to loom larger in the left or right mirror, you turn the car's steering wheel gently in the same direction to bring it back. It's a simple rule, but requires considerable concentration at first, because you have to overcome the natural instinct to steer against the direction the caravan is already turning.
When you do want to reverse the van around a corner, as you typically may have to on a caravan site, then you need some counter-steering to kick off the turn. Only up to the point that your cornering angle is set, though, after which you need to gently wind off the lock and steer the car to follow the caravan around.
Confused? Even writing this I've had to manoeuvre two model cars on my desk to check that I'm describing things correctly. It just goes to show that there's no substitute for getting behind the wheel and practising.
If you're anything like me, you'll need to stop the car frequently at first for a brain reboot mid-manoeuvre, but reversing at a snail's pace means you never really have to get into too much of a pickle. After a few hashed-up attempts to carry out the manoeuvre, things begin to gel, and it's fair to say that a couple of hours with Matt improved my technique – and confidence – no end.
What to look for when choosing your course
There are many towing courses to choose from, but not all tutors are professionally qualified DVSA-approved driving instructors, so it pays to check credentials.
Caravan clubs run beginners' courses, but you may have to share a (sometimes unqualified) instructor's attention with other learners, and might still need a follow-up course to hone your reversing technique. Club courses in a group could be a fun way to introduce yourself to the camaraderie of caravanning, but Matt says he's received feedback from trainees who were disappointed at the lack of individual attention they received in group training.
Matt's four-hour training course covers hitching and loading your caravan safely, reversing skills and techniques, weight distribution and various on-road driving challenges. Find out more at mp-dt.co.uk.
Caravans and motorhomes on Auto Express...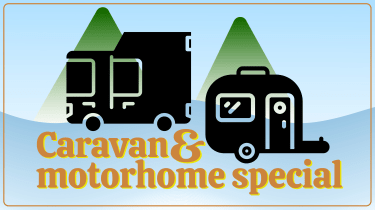 Caravans
Motorhomes
Towing