Six Things You Need To Know About The Bridgestone Potenza Sport
Bridgestone's Potenza Sport is already establishing itself as a strong choice in the premium tyre segment. Here's why you should consider a set for your car
Advertisement feature from

As your only contact patch with the road, it's vital you choose the best tyres you can afford. There are plenty of well-known model names in the premium tyre segment, along with a newer one that's worthy of your attention: the Bridgestone Potenza Sport. 
It's a replacement for the well-respected Bridgestone Potenza S001, improving on this already highly advanced tyre to deliver noticeable real-world benefits for customers in a wide variety of vehicles - no matter their driving style. 
Technical highlights include an asymmetrical tread pattern, an innovative mixed-rubber compound, and optimal rib and void distribution for better water clearance. Which, we appreciate, all sounds pretty complicated. So, we're here to take you through the Potenza Sport's key details without hurling sophisticated tyre terminology your way. Here's what you need to know:
The tyre of choice for supercars
Already, the Bridgestone Potenza Sport is the OE (original equipment) tyre for two exciting new supercars. Both the Maserati MC20 and the Lamborghini Huracan STO wear bespoke versions of the tyre from the factory. 
Away from the supercar world, the Potenza Sport is an OE tyre for the BMW 8 Series, and other exciting performance cars will follow suit in the coming years.
Tyre test winner
In a very short time since its launch, the Potenza Sport has picked up numerous accolades. It placed first overall in Auto Express's German partner title Auto Bild's Sportscar 2021 UHP tyre test using a Ford Mustang.[1] More recently in 2022, Bridgestone Potenza Sport  achieved a top 3 result in the summer ultra- and ultra-ultra-high performance tyre test of SPORT AUTO (Size 235/35 ZR 19).[2]  The title's tyre experts said of the Bridgestone Potenza Sport: "Outstanding and safe cornering characteristics on wet and dry roads linked with surprising good safety for hydroplaning. High steering agility and preciseness."
In an evaluation from German testing organisation TÜV SÜD, the Potenza Sport showed the shortest dry braking distance when compared with its main competitors when fitted to an Audi S4. It also topped the category for vehicle stability in a straight line and through a curve. Further test-topping performances are sure to follow. 
Sportier driving characteristics
Along with the increased grip and traction that'll make your car both safer and more capable, a set of Potenza Sports may also make it feel more sporty. 
For instance, the carcass, best thought of as the tyre's structure, has been tweaked to give improved steering feedback - a cornerstone of an engaging drive. The asymmetrical tread pattern, meanwhile, improves stiffness and cuts down on deformation, making for more responsive handling. 
Ecologically developed
In the tyre industry, developing a new product typically requires around 25,000 miles of track testing and the use of hundreds of sets of tyres. As everyone must do their part to reduce environmental impact, this had to change. 
This is where Bridgestone's proprietary virtual tyre modelling and simulation technologies came in. Used for the Potenza Sport, these processes allow for a new tyre to be evaluated and fine-tuned virtually before physical testing commences. 
The savings are huge, with a 60 per cent reduction in CO2 emissions and raw materials. The circuit mileage figure is cut right back, and around 200 fewer tyres are consumed. Meanwhile, the development time as a whole is reduced by around 50 per cent, meaning better tyres can be in the hands of customers much faster. 
Not just for sports cars
While the Bridgestone Potenza Sport covers the key 18-20-inch range of sizes found on most modern performance cars, don't go thinking this isn't a tyre for you because you have a different kind of vehicle. It's available in 96 sizes going up to 22 inches in diameter, making the Potenza Sport suitable for a wide range of passenger cars and on-road SUVs, ranging from premium saloons and SUVs to luxury and prestige cars.
At the other end of the scale, the tyre can be purchased in various 17-inch sizes, unlike several competitor products.
Value for money
Being a test-winning tyre that's already the footwear of choice for multiple exotics, you might think the Potenza Sport comes with a high price tag to match. In fact, its pricing is highly competitive with key premium rivals, just as was the case for the Potenza S001 it replaces. 
There are savings to be made in the long run, too. The Bridgestone Potenza Sport is also engineered to go further for longer, providing higher mileage than its predecessor, the Potenza S001.[3]
Partnership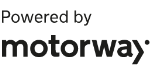 Need to sell your car?
Find your best offer from over 5,000+ dealers. It's that easy.
Learn more about the Bridgestone Potenza Sport
1. AUTO BILD sportscars summer tyre Test 2021 – edition 4/2021– tested size: 235/35 ZR 19  - test vehicle: Ford Mustang – Sommerreifen-Test: 9 Sportreifen im Vergleich 2021 - AUTO BILD
2. Sport Auto – edition 04/2022 – summer UHP and UUHP tyre test – test vehicle: HYUNDAI I30 N. – tested size: 235/35 Z R 19 – Rank 3 of 10
3. Based on internal tests conducted at Bridgestone Technical Centre Europe with Audi A4 on tyre size 245/40R18, Bridgestone Potenza Sport achieved 10% better mileage estimation versus same size of its predecessor Potenza S001.