Toyota plans ten all-electric vehicles worldwide by early 2020s
The entire Toyota and Lexus model line-up is to be offered with electrification in some way by 'around 2025'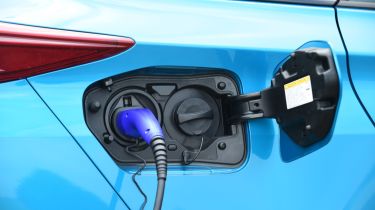 Toyota has announced that it plans to offer ten new all-electric vehicles globally by the early 2020s, in a strategy that will see every model in the Toyota and Lexus line-up electrified in some way around halfway through the next decade.
It'll be a two-pronged assault, with new, dedicated all-electric, hybrid and fuel cell models set to appear alongside core Toyota and Lexus line-ups with pure electric or ultra-low emission powertrains offered on every model. With this plan in action, Toyota hopes to sell more than 5.5 million electrified vehicles worldwide by around 2030, with sales of zero-emission vehicles totalling over one million. 
• Best electric cars on sale 2017/18
Toyota's plan to introduce ten brand new all-electric vehicles in less than ten years is a transformative move for the brand. Despite long-standing championing of hybrid technology with cars like the Prius, an all-electric car has never been part of the firm's line-up. 
Toyota plans to introduce electric cars in China first, before gradually phasing the ten EV models in to the Japanese, Indian, American and European markets. Worldwide availability is expected early in the next decade, while the firm's fuel-cell electric vehicle line-up will be expanded in the 2020s too, with new passenger cars and commercial vehicles.
An expanded hybrid and plug-in hybrid line-up is also in the works, with new cars based on the Toyota Hybrid System II technology featured in the current generation Prius. Toyota says it intends to develop a more powerful version of this system for some cars, but simpler hybrid systems are planned for cheaper models alongside additional plug-in hybrid cars in the mid 2020s.
Key to Toyota's electrification push will be the commercialisation of new solid-state battery technology. The firm believes that this technology will lead to smaller, more energy dense and cost effective battery packs compared to the lithium-ion cells currently used by almost all carmakers. 
Will solid-state battery technology be the next big step for electric cars? Tell us in the comments below.