Toyota GR performance brand is gunning for Mercedes-AMG
Toyota's new Gazoo Racing performance division is looking to take on established rivals with hot Yaris, Supra and GT86 models.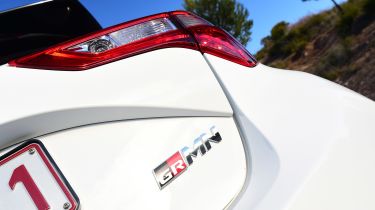 Toyota has launched a new global high-performance sub-brand that is set to rival BMW's M Division, Mercedes' AMG and Audi's RS editions, claim company insiders.
Known simply as GR – which stands for Gazoo Racing – Toyota's new performance division will roll out globally over the next few years, and will appear on most new Toyotas. The first of these to reach the UK is the new Yaris GRMN. 
• New Toyota Supra set to debut at Geneva 2018
The GR brand will appear in ascending order of potency in three different guises on new Toyotas; as a basic GR, as a more aggressive GR Sport and finally as a no-holds barred GRMN, where the MN stands for "Meisters Nurburgring."
Gazoo Racing has long been a skunkworks project at Toyota, appearing on the side of limited edition tuned Toyotas within the home Japanese market and representing the company's internal racing projects, particularly at the Nurburgring 24h. But from now on it will become a global high-performance road car brand in much the same vein as AMG and BMW's M Division. 
The next car that comes to the UK to feature GR branding will be the all-new Toyota Supra, which will be launched at Geneva this year and appear on UK roads in 2019.
Following this will be GR versions of the next GT86 and numerous other members of the range. "There's no reason why the GR brand can't be applied to any or all Toyotas in future," a company insider told Auto Express. If they can apply the top-flight level to the Yaris, then they can apply it to any Toyota, goes the current thinking. 
How do you like Toyota GR's chances of eclipsing Mercedes-AMG? Have your say in the comments...