Toyota confirms new EV venture company for electric car push
New Toyota sub-company will be independent of internal structures and be responsible for developing fast-to-market electric cars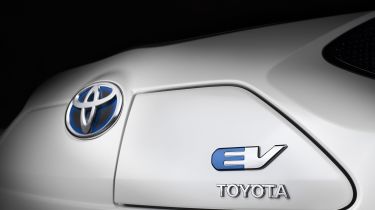 Toyota has confirmed plans to launch an "in-house venture company" that will be responsible for developing electric vehicles. The start-up will begin work next month, and consists of just four people, each from a different branch of the Toyota group.
The Japanese marque says the small manpower of the project should actually lead to accelerated development with fast-to-market products thanks to "unconventional work processes", and the group will have access to the technical know-how of the entire Toyota group. 
• Best electric cars to buy right now
Toyota president Akio Toyoda said that the venture company "will embrace speed in its approach to work".
Toyota is shifting attention away from fuel-cell vehicles like the Mirai and onto EVs as right now they are more viable as mainstream cars.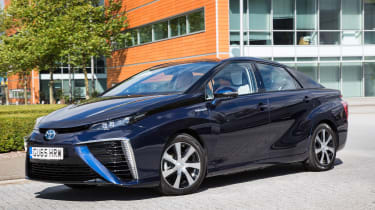 While fuel-cell cars offer range and fuelling times comparable with conventional cars – making them ideal eco-cars in Toyota's mind - the lack of hydrogen infrastructure means they cannot compete with EVs when it comes to adoption rates.
There are only eight hydrogen filling stations in the UK, compared to thousands of electric car charging points. However, Toyota has said it will continue to support fuel-cell vehicles alongside the development of its new EVs. 
There are no official details regarding platforms, powertrains or even a loose timeline, but a report issued last week by Japanese newspaper Nikkei claims Toyota is plotting an EV with a 186-mile range by 2020.
The same report suggests Toyota's first EV could borrow its platform from the Prius – a timesaving move that could cut development costs.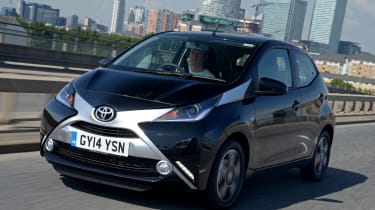 It also mentions that the car could be an SUV, but we've heard Toyota's Aygo city car is under consideration for electric power. 
Next generation Aygo to go electric? 
Toyota could split its next Aygo city car from its sister cars from Citroen and Peugeot by offering it with an electric powertrain, Auto Express can reveal. The new Aygo could form part of a new swing towards all-electric Toyotas with more pure EV models planned by the firm from 2020 onwards. 
The current Toyota Aygo is produced alongside the Peugeot 108 and Citroen C1 at a single factory and the three models share the majority of their mechanical components - a bid by the manufacturers to make money in an area of the market with notoriously tight margins. However, Toyota's European President & CEO Johan van Zyl has suggested that while his company is targeting hybrid vehicles in every area of the market where it is present, the smallest class of car - the A-segment where the Aygo competes - could require a different solution.
"We've always said that we see a spectrum of powertrain technologies - not necessarily competing with each other but just the technology that suits each application best will be utilised by the customer," van Zyl said. "We see a natural evolution of hybrid, plug-in hybrid, pure-electric vehicle and fuel-cell vehicle. 
"We already have some electric vehicles undergoing trials here in Europe - short-range, inner-city transport. So I think that in the future, if you look at that spectrum of technologies that we offer, then EVs will be part of that."
Partnership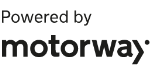 Need to sell your car?
Find your best offer from over 5,000+ dealers. It's that easy.
When asked if Toyota's city car could be a candidate for pure-electric power, van Zyl said, "Yes, that's going to be very interesting. Will people use vehicles which will completely emissions-free in certain areas? We see a stronger growth of that type of thinking in cities where they're saying, 'We'd rather have emissions-free vehicles so it should be a plug-in or a pure-electric vehicle.'"
It's thought that Toyota could see car sharing and monthly-payment lease schemes as a way of opening up an electric city car to users who would otherwise be put off by a high list price. Van Zyl said, "The sharing economy is one of the shining economies. That, in cities, might be the direction. But it's also a difficult business model to make work, because at the end of the day, whether somebody is sharing or using it, somebody has to pay for it. The asset must be funded. It's an interesting business model but not an easy one. 
Another senior Toyota source, the company's European head of research & development Gerald Killman, confirmed that a baby EV is under consideration. "Clearly we do see the possibility for battery-electric vehicles there [in the Aygo range]," he said. "But timing-wise, when it makes sense is something that we need to review, so normal people can afford it. We are being careful with it, but yes, we are developing it."
Citroen boss Linda Jackson declined to comment on speculation that any of the three city cars could switch to electric power - or the potential implications of such a move for the partnership between Toyota and PSA - but she said, "If you take the trends that you see in urban cities, where potentially it is going to be everything banned apart from electric vehicles, then having a small urban-type mobility vehicle that's electric makes sense."
Check out our round-up of the best electric cars on sale here...