Delivery vans to blame for record traffic levels
A Government report reveals that vans delivering goods to online shoppers are a major cause of the record gridlock levels in the UK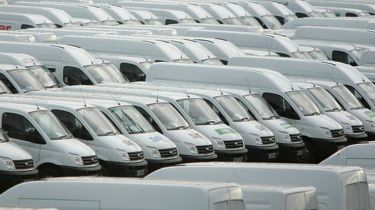 The rise in delivery vans shuttling products to online shoppers' homes on a daily basis are causing record levels of traffic hold-ups, according to a Government report.
UK road traffic reached a new peak over the last year beating previous pre-recession figures with 320 million miles covered by vehicles in the last 12 months - up 1.5 per cent compared with the same period in 2015.
• Best medium size vans in the UK
The Department for Transport said this increase was down to the surge in delivery vans on the road with vans racking up 78.2 billion miles, four times the rise of car traffic at 3.8 per cent.
These increases are likely to be down to the continued increase in popularity of sites like Amazon promising next day - or even same day - delivery and sending packages to both home addresses and town centre pick up points.
Journeys by heavy goods lorries have also soared with a 3.4 per cent rise which may account for the huge increase in motorway and A-road traffic compared to urban and residential routes.
• Best large vans to buy in the UK
Conversely, car traffic increased just 0.9 per cent over the year with the annual car mileage actually falling over the last decade from 8,835 to 8,127 miles as drivers are forced to find alternative modes of transport - especially during commuting hours.
Edmund King, president of the AA, said the traffic problems were made worse by the lack of parking. He added: "More than half of this new breed of 'road worriers' puts off making a car trip rather than giving up the parking space outside their homes.
What do you think about the growth in delivery vans on UK roads? Let us know in the comments...