Vauxhall abandons its 'lifetime warranty' on new cars
Vauxhall has announced that it is reducing its current 100,000-mile lifetime warranty on new cars due to 'changing needs' of consumers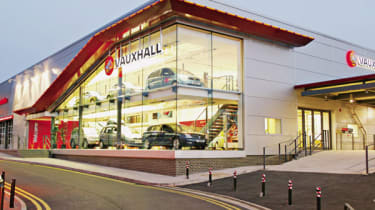 Vauxhall has announced that its much trumpeted 'lifetime warranty', which lasted 100,000 miles and an unlimited amount of time for the first owner of the car, is being dropped as of January 2015, in favour of a traditional three year/ 60,000-mile transferable warranty.
Vauxhalls that have already been sold under the scheme will still be covered by the lifetime warranty but the deal will no longer be offered on new Vauxhalls bought in 2015. The change affects the entire UK Vauxhall car range as well as the Corsavan and Combo compact van.
The Vivaro and Movano panel vans now get a warranty of three years and 100,000 miles. The Ampera electric range-extender hatchback's eight-year battery warranty remains, although the rest of the car falls under the new scheme.
The original Lifetime Warranty was not transferrable to second owners, who instead had to make do with a three year/60,000 mile standard warranty. The new warranty remains the same for any owners within that three-year, limited mileage period.
The decision comes at an inopportune time for the Luton based arm of General Motors, which has only this week recalled 3,000 Adam and Corsa models due to a steering problem, in which owners were told 'not to drive their cars' prior to a safety inspection. It's also the week of the Paris Motor Show, a time that may even have been pinpointed by Vauxhall as a good moment to release this negative news story.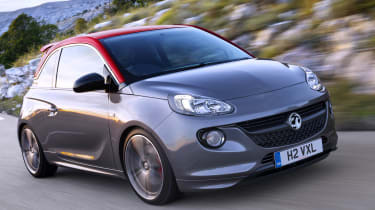 Vauxhall claims that the lifetime warranty scheme, which was only launched in 2010, no longer makes 'business sense' due to the 'changing ownership landscape' for new cars. It also claims that its €4 billion investment in new powertain technology means the scheme isn't financially viable.
The company cites the fact that 65% of retail car sales in the UK are now finance-based, and 60% of them are PCP leases where the car is given back after three years. It therefore feels that such an extensive warranty is no longer necessary for customers. 
The new warranty doesn't sit favourably alongside those offered by rivals such as Hyundai and Kia, who offer a five- and seven-year warranty respectively. Toyota also offer a five-year warranty, and Renault offer a four-year deal. Vauxhall's is, however, now comparable with Ford's and the VW Group's current new car warranty provision. 
Vauxhall is also offering a year's free AA roadside assistance and the option to extend the warranty at an extra cost.
What do you think of Vauxhall's decision to discontinue the lifetime warranty scheme? Let us know in the comments section below.