Vauxhall Meriva 1.4 2014 review
We try the facelifted Vauxhall Meriva with the 1.4 Turbo petrol engine
The real star of the facelifted Meriva range is the new 1.6 CDTi, not the petrol engine in this 1.4 Turbo – and it's more expensive to run than the diesel, without being much more refined or quicker. The Meriva is a comfortable and spacious family car with lots of clever touches, but we'd stick with the efficient diesel.
As far as Vauxhall Meriva reviews go, we've also given our verdict on the diesel 1.6 CDTi, but the facelifted range also includes a 1.4 Turbo model, which we've now tested in the UK.
While the diesel is all-new, this 1.4 Turbo is essentially the same engine as in the pre-facelifted range, albeit with tweaks to make it compliant with Euro VI emissions regulations.
Still, the 44.8mpg fuel economy looks a bit disappointing compared to the new diesel's 64.2mpg. It feels – and sounds – a little rough low down in the rev range, and only once the engine is spinning a bit quicker does it smooth out before the turbo kicks in.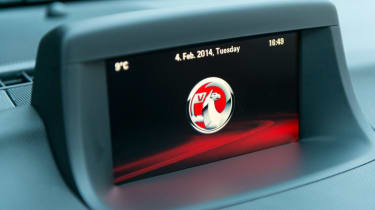 Vauxhall has introduced a new, more accurate-feeling six-speed gearbox. Other changes are limited – there's a more upmarket look, a new Intellilink infotainment system (£1,200) and a few tweaks to the chassis.
The car feels safe in bends and a bit firm over bumps, but practicality is more important than handling here. The clever rear-hinged doors, flexible seats and 397-litre boot ensure the Meriva is as versatile as ever.