Volkswagen reveals details of new 1.5-litre TSI petrol
VW's new EA211 turbo petrol engine to replace 1.4 TSI across range this year, with improved power and efficiency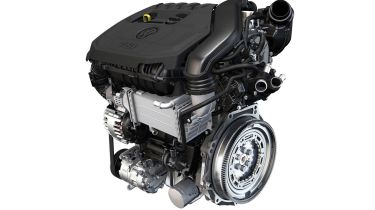 In the hope of drawing attention away from the still unfolding diesel emissions scandal, Volkswagen has released technical details of an all-new turbo petrol engine.
We reported earlier this year that VW intends to replace its current smaller TSI petrol and TDI diesels with two 1.5-litre engines in the coming years. And it's the former, dubbed EA211 TSI evo, that we see here.
• New Golf Mk8 to be lighter, greener and more practical
The new four-cylinder engine uses variable-geometry turbocharging to allow maximum torque from as low as 1,300rpm. VW claims it is the first time we've seen this in a volume-produced spark ignition engine. It also uses more advanced direct injection tech and a high compression ratio, plus innovative heat management.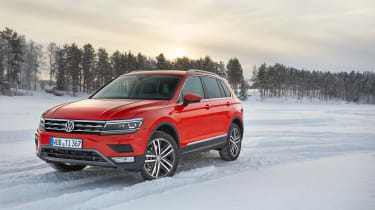 Available in both 128bhp and 148bhp form, the 1.5-litre TSI is said to be 10 per cent more efficient than the current engine, and uses one litre less fuel over 62 miles. It still uses cylinder deactivation, but the cylinders themselves are now coated in an 'APS' plasma spray to reduce friction.
Volkswagen makes a point that these engines prioritize real-world fuel economy improvements rather than aceing the current official test cycle, with everyday driving demonstrating that 10 per cent boost.
The new, more efficient engines are also designed to comply with even stricter emissions regulations due to be introduced in 2020. The 1.5-litre turbocharged petrol will replace the turbocharged 1.4 TSI that's used in cars like the VW Golf and Skoda Octavia; it will make its first appearance in the facelifted version of the Mk7 Golf, due before the end of this year.
The diesel replaces the VW Group's venerable 1.6 motor - although its introduction will be phased in around a year after the petrol's. It will make its debut in the facelifted Audi A3, but close to the end of that car's life, in late 2017. It is unlikely to appear in the Mk7 Golf; it'll be phased into the Mk8 instead.
• New Golf GTI Mk8: on sale in 2019
"The installation of the engine in cars like the Golf and A3 is very straightforward," said a high-level VW source. "The engines are all new but their dimensions are very similar to what we currently use, so they can slot into existing cars or facelifts."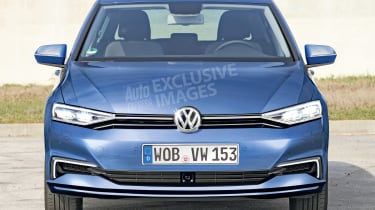 The Golf Mk8 won't appear until 2018 but along with the new 1.5-litre petrol and diesel engines, we can also expect the hatchback to shed between 35kg and 70kg of weight while at the same time being lower and wider than the outgoing model.  
What do you think about Volkswagen's plans? Let us know in the comments!