Uncomfortable car seats cost UK economy billions each year
More than a third of drivers have taken a day off work for back pain caused by poor quality car seats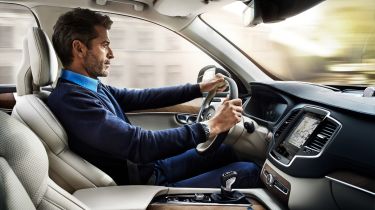 Uncomfortable car seats cost the UK economy billions of pounds a year, according to research from Volvo Car UK.
Of the 32.4 million people employed in the UK, 68 per cent drive to work or for work purposes. Volvo conducted a survey of 2,000 people who fit this criteria and found 12 per cent have taken up to two days off work for back pain from poor quality car seats, while 13 per cent have had to ask up to four days.
• Most comfortable cars on sale
Five per cent, meanwhile, have taken a full working week off and another five per cent – equivalent to 2.2 million drivers – have taken more than five days off. In total, the estimated annual loss to the UK economy is £8.8 billion.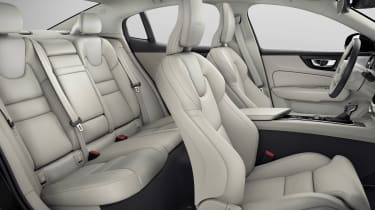 Nearly a third of drivers have had to seek help from a doctor or physiotherapist about back pain caused by poor quality car seats, costing the NHS £191.94 million in GP appointments and hospital visits.
Of the men who responded to the survey, half admitted to taking at least one day off work for back pain from driving, compared with only a quarter of women.
Having conducted the survey itself, Volvo adds that its seats use soft foam compounds to ensure comfort for people of all shapes and sizes. The seat springs are also tuned for improved comfort and the ergonomics team aims to ensure no pressure points are created by things like stitching. New Volvo seats take up to five years to be developed from a concept to a finished product.
Kristian Elvefors, managing director of Volvo Car UK, commented: "Back pain from poor quality car seats is a bigger problem than many think.
"Not only is it costing the UK economy billions in lost productivity as employees take sick leave, but poor quality car seats are also placing an unnecessary burden on the NHS, costing hospitals and GP surgeries hundreds of millions a year."
How comfortable are the seats in your car? Tell us about it in the comments section below...