Volvo V40 official video
Watch official footage of the all-new Volvo V40 ahead its debut at the Geneva Motor Show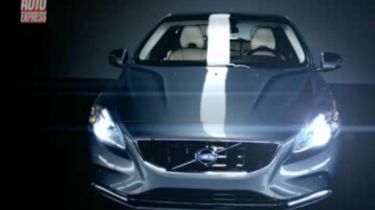 [[{"type":"media","view_mode":"content_narrow","fid":"78454","attributes":{"alt":"","class":"media-image"}}]]
The new Volvo V40 will make its debut next week at the Geneva Motor Show, and it looks set to be one of the stars of the show.
Volvo president and CEO Stefan Jacoby says the new V40 is "the car to make our competitors sit up and take notice". The new family five-door will rival a host of premium hatchbacks, such as the VW Golf, Audi A3 and BMW 1 Series, as well as premium wannabes from the likes of Ford, Vauxhall, Hyundai and Kia.
So how can it stand out in such a cramped, competitive market? Simple – by combining traditional Volvo strengths such as efficiency and class-leading safety with a dollop of style that gives Volvo the unlikely tag of style leader.
Watch the video above to see the new V40 from all angles.