Best kneeler mats and pads 2018
The best kneeling pads and mats protect you from cold, dirty floors when doing car DIY. We test eight to crown a champion
You can save money by doing your own valeting and jobs on your car, but it can be messy. And working on rough surfaces or cold, hard floors can take its toll on your body. A padded kneeler can ease the strain not just on your knees, but also on your back and clothing, plus protect against rogue fasteners, cold and spilled liquids. 
There's plenty of choice out there. Larger mats are generally better value for money and offer greater versatility, but require more storage space and are trickier to carry around in the car. A folding mat, meanwhile, is pricier but takes up less room when not in use. 
Which one should you choose to take the strain out of DIY work? We got down and dirty with eight to find out.
How we tested them 
We checked resistance to garage liquids (petrol, oil, brake fluid etc.) and how easy the mats were to clean. They were then dragged across the floor to rate build quality and their ability to withstand scuffing.
A large bolt was placed beneath each mat to assess sturdiness and knee protection. We calculated the products' area, volume and density (g/cm3), all of which was balanced against comfort, practicality and price. They fell into two broad groups: smaller mats, suitable for minor tasks, and larger choices for longer jobs. 
Verdict
The Laser 6083 narrowly takes the win from Sealey's foldable offering and the twin-mat Uniprod. If you only need a small mat, our choice would be the Sealey VS8573. 
1. Laser Folding Mechanics Mat 6083
2. Sealey Foldable Mechanic's Mat with Headrest VS860
3. Uniprod Garage Mate Workshop Mat and Kneel-Pad
Reviews
Laser Folding Mechanics Mat 6083
Price: around £31.75Size (sq cm): 508Rating: 5.0
At first glance, you'd expect the folding Laser to fail, with its depth of just 23mm. But its 6.40g/cm3 density – the second best on test – gave it an edge when it came to comfort, and the bolt head made little impression. It could be hung from a hook, or the six sections folded into a block for storage or transportation. At a push, the top three could be folded to create a makeshift headrest. Liquids wiped off easily and, in terms of shape, it was ideally sized for almost any task we could think of.
Buy the Laser Folding Mechanics Mat from Amazon
Sealey Foldable Mechanic's Mat with Headrest VS860
Price: around £31.13Size (sq cm): 516Rating: 4.5
Unlike most of the mats on test, the Sealey is effectively two large foam sections, covered in vinyl and hinged in the centre. The fixed headrest made it ideal for under-car use, plus the twin Velcro straps and two carry handles meant it was easy to transport and store. It's around the same price and size as the big Laser and the 35mm depth should have given it an edge. But it wasn't as dense, although still comfortable; the only indent was the bolt head, not the threads. 
Buy the Sealey Foldable Mechanic's Mat from Amazon
Uniprod Garage Mate Workshop Mat and Kneel-Pad
Price: around £17.99Size (sq cm): 384 + 64Rating: 4.0
Partnership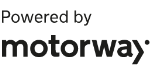 Need to sell your car?
Find your best offer from over 5,000+ dealers. It's that easy.
Uniquely in this test, the Uniprod package comprises two mats. The smaller one could be used separately as a kneeler for very limited tasks, or combined with the larger mat as a headrest – although they did tend to move around as we tried this. The package is a bit shorter than the other large mats, but worked well under the car and compensated with the best price per size on test. Liquids posed no problem and, while comfort was acceptable (even though its density wasn't great), we found the bolt head had pierced the underside. 
Buy the Uniprod Garage Mat from Halfords
Sealey Mechanic's Kneeling Mat EVA VS8573
Price: around £5.50Size (sq cm): 90Rating: 3.0
This Sealey is the cheapest mat on test and, at a reasonable 28mm deep, also one of the best value for money. With a conventional hand hold for hanging or carrying, liquids were easily wiped off its composite outer layer. Despite having a low 3.72g/cm3 density, it protected our knees well, although the bolt head and threads left a clear mark. We'd have liked it to be a bit bigger, as some shuffling was often required to get it where we wanted, but its price makes it a good choice for the occasional user. 
Buy the Sealey VS8573 from Amazon here
Gunson Folding Work Mat 77096
Price: around £31.77Size (sq cm): 516Rating: 2.5
This looks almost identical to Sealey's VS860, apart from the colour. It, too, comprises twin foam sections with a vinyl covering and useful fixed headrest. None of our liquids posed any problem for the smooth surface and, once extended, it proved an ideal size for all manner of tasks. Our comfort/bolt test resulted in a slight head indent but, afterwards, we found a split on the underside.
Buy the Gunson 77096 from Amazon here
Draper General Purpose Kneeler 73069
Price: £10.87Size (sq cm): 77Rating: 2.5
Unlike many rivals the Draper is a single, shaped piece of foam, textured top and bottom. Despite its limited proportions, it was the densest we tried, and in the bolt test it showed just a slight head imprint and none of the thread. But it's the smallest solo mat (only slightly bigger than the Uniprod headrest), making it pricey for its size. This also meant we constantly had to move it as we worked.
Buy the Draper 73096 General Purpose Kneeler from Amazon here 
Laser Kneeling Mat with Work Light 6407
Price: around £30.34Size (sq cm): 124Rating: 2.0
A good-sized smaller mat, comfortable with its 5.77g/cm3 density. The lower covering showed an imprint of the bolt head and thread, but shrugged off liquids. Its USP, two lengths of LEDs at either side, explains the price – the highest per cm3. But as we kneeled, we covered at least half the LEDs, and they shone in our eyes more than what we were working on. 
Buy the Laser 6407 Kneeling Mat from Amazon here
KS Tools Mechanics protection mat 500.8040
Price: around £14.40Size (sq cm): 154Rating: 2.0
While the price seems high, this is the largest of our smaller mats. It was also practical, as we could perform various tasks without shuffling. It was the least dense, at 2.55g/cm3, but also the deepest here (36mm), so fairly comfortable. In the bolt test the head almost penetrated the foam, and the lower part of the composite 'sandwich' showed a mark even before our test.
Buy the KS Tools Mechanics Protection Mat from Amazon here
Now that your knees are safe, why not pick out one of the best head torches on sale from our group test?