Best rain repellent screen wash 2019
Which rain repellent screen wash should you put in your reservoir?
Screen wash is motoring essential, shifting bugs and keeping the washer nozzles flowing when the temperature drops. But a growing number of products are adding a rain repellent to help keep screens clear. 
Drivers tend to love or loathe rain repellents. Fans revel in the way water beads away without the need for wipers, while critics dislike the mist-like smear that follows the sweep of the blades. 
If you're a fan, a rain-repellent screenwash adds beading as you clean the glass, cutting the time it takes to apply a standalone rain repellent. But which screenwash is best? We mixed eight to find out.
How we tested them
Keeping the screen clean is still the focus, so we repeated the methods of our conventional screenwash test (Issue 1,557). We baked a bug and sprayed oil on to a screen, then used 100ml of the summer mix to shift them. The screen was thoroughly cleaned in between each attempt. Winter dilutions were then used to see how long the screenwash would last in the deep freeze before icing over. 
We tested water-repelling properties by marking off a section of screen within the wipers' sweep and applying each one according to their winter mix. Initial beading was assessed, then we rated them twice over the next two weeks. 
Price was factored in using prices from the makers and online sources, taking into account winter and summer mixes.
There are two standout products here that really deliver as a combined product. Taking a narrow victory is Dirtex, ahead of former test winner Angelwax Clarity. Completing our top three is the Invisible Glass additive, which allows you to use your screenwash of choice.
Verdict
1. Dirtex Aquaphobic Screen Wash
2. Angelwax Clarity
3. Stoner Invisible Glass Rain Repellent Washer Fluid Additive
Reviews
Dirtex Aquaphobic Screen Wash
Price: around £13.95 Size: 1,000mlRating: 5/5 
We first tested Chipex's aquaphobic wash back in 2016 when it was something of a rarity and before it was branded Dirtex.It was a bit more effective on the oil than the bug and mid-pack overall. Its odd approach to concentrations referring to fractions of the pack rather than ratios didn't help in the freezer, where it lasted just 30 minutes. But its star turn is the water-repellent finish it leaves. It was still clearly working after two weeks with just one application. The best all-round performer.
Angelwax Clarity
Price: around £7.95 Size: 1,000mlRating: 4.5/5
When we last tested our winner it was against the previous test Best Buy Angelwax Clarity, when it came in a transparent pack without a rain repellent. It was close then, and it's the same now. Across the bug and oil tests they were evenly matched, with Clarity doing well in the former. It also lasted a little longer in the freezer, but it works out pricier at its different dilutions, and that gave Dirtex a vital edge. Like our champ, it left a water-repellent section on our screen that was still there after two weeks.
Stoner Invisible Glass Rain Repellent Washer Fluid Additive
Price: £5.95 Size: 300mlRating: 4/5
As the name suggests, this is an additive rather than a one-stop solution. You can use it with just water – which is what we did – but, as with our winner, the additive can be mixed with a conventional screenwash for the colder months. No surprise that it ducked out of the freezer test after just 30 minutes, but on the bug and oil it had the edge over our top two. It left a decent repellent finish on the screen that lasted more than a week, and works out as one of the more frugal over the year.
Partnership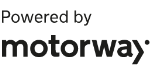 Need to sell your car?
Find your best offer from over 5,000+ dealers. It's that easy.
Rain-X Screen Wash with Rain Repellent
Price: around £8 Size: 5,000mlRating: 3.5/5
For those who don't have the time or kit to mix screenwash for the seasons, this is our ready-mixed choice. The pack claims it's good for -20 degrees Celsius, so no surprise it was our freezer star alongside Michelin, lasting close to two hours. It was also the best on the bug and oil. Not so good was its repellent finish, which wasn't as vigorous or durable as the best. And, as with many ready-mixed products, the performance comes at a price.
Triple QX 3 in 1 Screen Wash
Price: around £3.19 Size: 1,000mlRating: 3/5
Part of Euro Car Parts' comprehensive own-brand screenwash line up, this contains Rain Repel. It claims to be a 3-in-1 product, although we're not sure what the three roles are unless being a screenwash and cleaning windscreens are two of them. Triple QX struggled as a cleaner, with the oil proving particularly troublesome, although it matched most washes on the bug. It resisted freezing for 45 minutes, but fared best at repelling water on the screen. It wasn't up there with our top two, but it was still present after a fortnight.
Spar All seasons Screen wash
Price: around £4.99 Size: 5,000mlRating: 3/5
In much the same way as Michelin's Concentrated Screen Wash, this own-brand product from supermarket chain Spar has a RainShield designed to just "help" bead water. And the result was very similar, too, with slow beading from the off, and no evidence that it was still working pretty soon after. Unlike the Michelin, it struggled in the deep freeze, lasting just 30 minutes before icing over thanks to its -5 degrees Celsius rating. Its cleaning was better, with a mid-pack result across the two tests.
Michelin Concentrated Screen Wash
Price: around £9 Size: 4,000mlRating: 3/5 
Michelin's screenwash has fared well in previous tests, but adding the water-beading assessment did it no favours. To be fair to the French brand, it does only claim that its Rain Shield is in the formula to "help bead water", but it was no match for the best here. It was slow when first applied, and seemed to disappear quickly. It cleaned pretty well and was best in the freezer with Rain-X, but that could not overcome the beading result. 
Skdmrks Crystalime
Price: around £19.99 Size: 5,000mlRating: 3/5
Limited labelling, and what there is concentrates on hazard warnings, making this the least user-friendly product on test. The pack claims it makes up to 20 litres, so we used it at that rate for cleaning. The opaque mix has a strong lime whiff, and the relatively high concentration meant it was among the best at shifting our bug and oils. But freezing resistance was poor despite claiming to be good to -20 deg C. And it was the priciest on test and rain repellency was limited at best.