DIY car maintenance feature
Learning to maintain your car yourself can help cut motoring bills. We show how to get started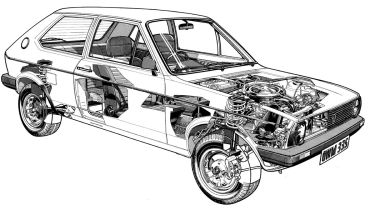 Few of us want to go back to school – but if a bit of time spent in the classroom could save you cash, surely that would be a different matter?
There was a time when most drivers knew how to tinker under the bonnet, but as cars have grown more complicated, it's almost become a forgotten art. However, there are still a lot of simple DIY tasks you can tackle, saving the hassle and expense of a trip to a garage.
Working on your own car is mostly about confidence and commonsense, but it's not a bad idea to invest in a spot of training, too. Contact your local education authority to find out about evening classes. These usually last about 10 weeks and cover skills from simple maintenance tasks right up to more complicated repairs. Pick one with a large practical element, as there is no substitute to getting your hands dirty. You'll be able to try the tools you'll need and learn how to use them properly, while picking up health and safety advice, too.
Surf the Internet and you'll find a number of distance learning schemes you can complete in your own time. These send you course literature that you read through before tackling the tasks at home. Some even add a DVD element to guide you through the process.
It's wise to invest in a good DIY reference manual that covers your specific car. Any course you attend will be fairly general, and it's a mistake to think that your car will be the same as any other. A decent manual – such as those produced by Haynes – will clearly show you how to tackle servicing and repair tasks with easy-to-understand explanations and pictures. It will also point out tools you'll need for each job and provide an estimate of how long a task should take.
Whichever way you choose, it's important to start with a simple task first (see our selection, opposite). Confidence is key and you will only develop that by building up to the more complicated jobs.
And the most common mistake first-timers make? Underestimating how long things can take. This in turn can cause you to rush the job and get it wrong, so give yourself plenty of leeway. Other typical beginners' problems include over-tightening bolts and inadvertently damaging electrical systems, so plan what you're going to do before dusting off the spanners. If it does all go wrong, don't panic. Usually the best course of action is to phone a friend or a garage for advice – pressing on will only make the problem worse.
So, is it really worth all the hassle? Well, it's true that many tasks can easily be tackled by a DIY mechanic and there's the potential to save money, but you need to factor in the cost of tools, courses, parts – and time. If you're doing it to save cash, consider all these things first – it's far better to take it up as a hobby and see any money saved as a useful by-product!
Partnership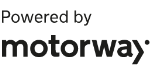 Need to sell your car?
Find your best offer from over 5,000+ dealers. It's that easy.
Contacts AA: 0800 085 2721, www.theaa.com Green Flag: 0845 246 1557, www.greenflag.co.uk Haynes: 01963 442030, www.haynes.co.uk Halfords: 0845 762 6625, www.halfords.com ICS: 0800 056 3983, www.icslearn.co.uk Learning at Home: 08456 123 823, www.learning-at-home.co.uk RAC: 0800 731 1104, www.rac.co.uk Ringers: 01377 236170, www.nimbusmotorsport.com