Driving aids tested
We ask a panel of readers to test the latest driving aids and in-car gadgets, then tell us which they'd pay extra for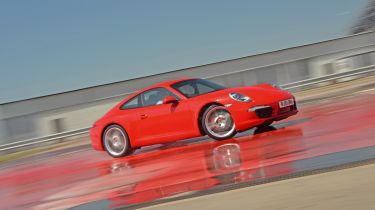 Technology with a 'wow' factor is now an option on even the most humble cars. Sophisticated but relatively cheap cameras and sensors allow everything from self-braking to hands-free parking. But would you pay extra for these driver aids?
We gathered a varied group of readers (below) at the Porsche Experience 
at Silverstone, Northants, to try some of the top tech on a range of cars. 
So would they take it or leave it?
Introducing our panel of readers
Aaron Smith, 23Digital printing technician from Sheldon, W MidsDrives: Vauxhall Astra
Phil Evans, 44Rail maintenance planner from Walsall, W MidsDrives: Fiat Punto Evo
Pete Alan, 44Optician from Huntington, StaffsDrives: BMW 320d
Mike Stevenson, 49Design engineer from Sutton Coldfield, W MidsDrives: Honda Civic
Sam Gale, 24Video editor from Rugby, WarwickshireDrives: Ford Fiesta ST
Peter Takacs, 39Acquisitions manager, Milton Keynes, BucksDrives: BMW 325i
Nathan Dale, 21Student from Mansfield, NottsDrives: Toyota Celica
Where we carried out our tests
Porsche set up its Experience Centre in 2008 alongside Silverstone's Hangar Straight. It has a 3.1km sequence of tracks where buyers can try out the brand's latest cars – a clever bit of salesmanship, as customers who've ordered a Porsche are shown the advantages of extras like carbon ceramic brakes. The facility also runs Porsche's track experiences, starting from £275 for a 90-minute session.