Bluetooth speakerphone mini test
If your car doesn't have Bluetooth, a speakerphone is a good alternative. We've tested a newcomer against our current favourite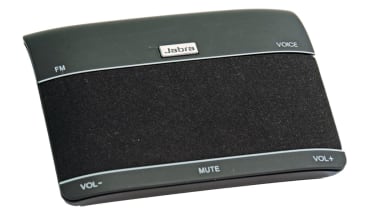 Many new cars now have Bluetooth hands-free phone kits integrated into their stereos, so you can legally make calls via the speakers. But if your car doesn't have Bluetooth, and a headset doesn't appeal, a good alternative is an aftermarket speakerphone.
The latest arrival is the Crystal, from specialist Supertooth. So we put it through its paces against one of our favourite speakerphones: the £99.99 Jabra Freeway.
We paired each device with our iPhone, noting how easy this was to do, then assessed the clarity, loudness and crispness of the audio at both ends of the call over a mile-long city test route.
We also tested sound quality with the window down, and tried any additional features like voice-activated dialling or automatic reconnection when you return to your car. Finally, we checked the build quality and compared prices.
The Crystal is sleek, slim and, at £49.99, half the price of the Jabra. But sound quality isn't great and the device feels built to a budget. The solid Freeway is worth every penny – even better if you shop around online and get it for less.